Leading highways company Eurovia UK has launched a fourth business arm focusing on digital solutions, with a view to boosting the revenue that can be extracted from roads assets.
Yogesh Patel, process and business improvement director at Eurovia UK, told Highways: 'We have recently launched a fledgling fourth business arm. We do contracting, production and maintenance but we have just launched a fourth arm called Solutions - it is focused around digital solutions.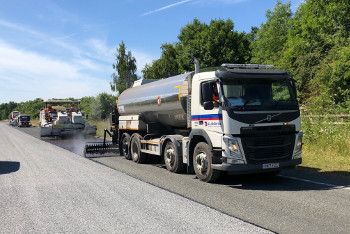 'We are looking at how we digitise our activities and bring about autonomous solutions. We are also looking at different business models.
'I think there is a huge opportunity to make better use of the assets and change the business model. At the moment highway authorities pay contractors to maintain the network but the network in itself has a value and we collectively may be able to boost and extract that value and resell it to businesses and residents.'
Projects Eurovia is working on at the moment include 3D printing work to fill potholes and multiple trials of sensor technology for highways.
However asset condition is still probably the most valuable data the company owns, Mr Patel said.
'On our two PFIs [Hounslow and the Isle of Wight] the network is surveyed fully every six months and modelled in detail. We have created an asset optioneering model. We use historic data and we combine the condition with deterioration patterns to predict when that network will need maintenance and so we can do whole-life cost analysis.
'We are looking to develop that further using artificial intelligence and machine learning systems to increase predictability as well as add in additional data, for instance weather patterns and traffic conditions, to make that model more robust. That is an in-house system we have developed.'
This is an extract from a forthcoming Highways Big Interview. For the full interview see the August/September issue of Highways.