Highways England is considering reforms to the Product Assessment Scheme process to help streamline the system and create a national highways sector scheme for certification bodies, Highways can reveal.
While the plan is in its early stages, Highways understands that an initial meeting has been scheduled with stakeholders.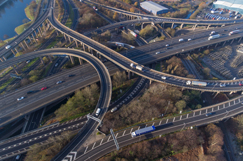 A Highways England spokesperson confirmed: 'Highways England continues to support Product Acceptance Schemes, such as HAPAS, and will continue to require appropriate products to be tested and certified under a Product Acceptance Scheme through the Specification for Highway Works.
'Highways England along with other clients are represented in many of the Committees that oversee the individual product acceptance schemes and is looking to bring together some of these Committees so that our contribution is provided consistently and more efficiently. We are currently liaising with stakeholders on the best approach to make these improvements.'
Currently, Highways England asks for works, goods or materials listed in Specification for Highway Works to be certificated by a product acceptance scheme.
BBA, which provides HAPAS certification for highway products and systems, said 'it may be that, moving forward, all new clauses in Specification for Highway Works will reference generic standard terminology for product acceptance schemes'.
Chief executive of the Institute of Highway Engineers (IHE) Steve Spender said in reaction: 'The Institute of Highway Engineers support such an initiative to review the approach to Product Acceptance Schemes, and considers that any approach that rationalises the way in which products are approved whilst providing an independent, consistent and transparent approval process will only benefit the highways sector.'