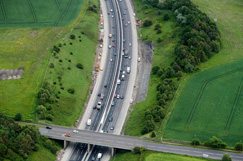 Legacy ALR scheme moves forward
16/06/2022
A major phase of the £200m project to upgrade a section of the M6 between Warrington and Wigan to an all lane running smart motorway will be completed this month.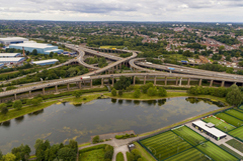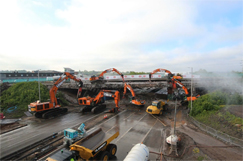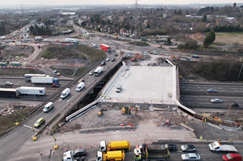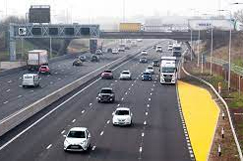 DfT challenged over 'more than halfway' claim
13/01/2022
Campaigners have challenged the Government's decision to continue with work to convert a section of the M6 to all lane running (ALR), despite this week's announcement of pause on new schemes.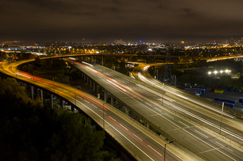 M6 link gets stopped vehicle CCTV monitoring
13/09/2021
National Highways is to provide a dedicated team of control centre operatives to monitor a stretch of smart motorway in the Midlands after concerns were raised over live lane breakdowns.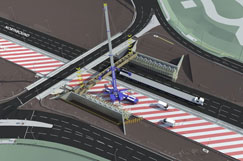 Video shows beam lift job as airbag is tested
09/07/2021
Highways England has released an animation showing the scale of the operation to lift 44m-long steel bridge beams into place across the M6 and has confirmed a new date for the works.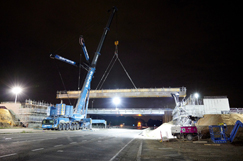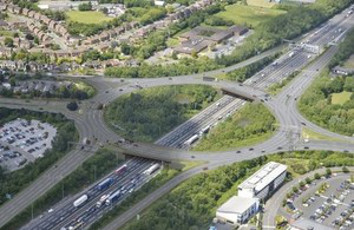 Sisk gets £78m M6 Junction 10 job
30/07/2019
John Sisk & Son has been appointed to carry out a £78m upgrade of Junction 10 of the M6, whose cost has risen from the initial £64m.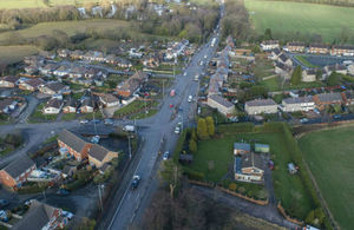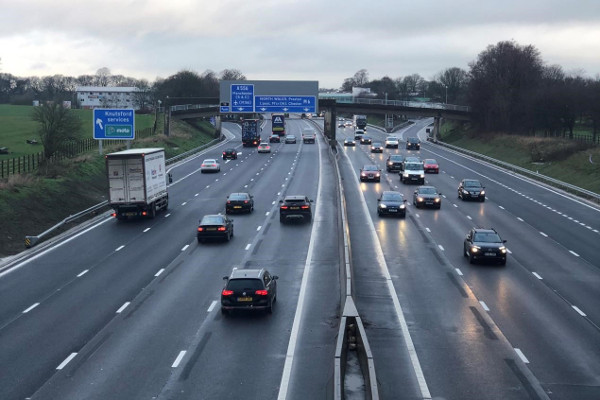 £256m upgrade 'makes M6 fit for the future'
09/04/2019
Highways England has completed a £265m project to add extra lanes and new technology to a 19-mile stretch of the M6, which it called the most significant change since the motorway first opened in Cheshire in 1963.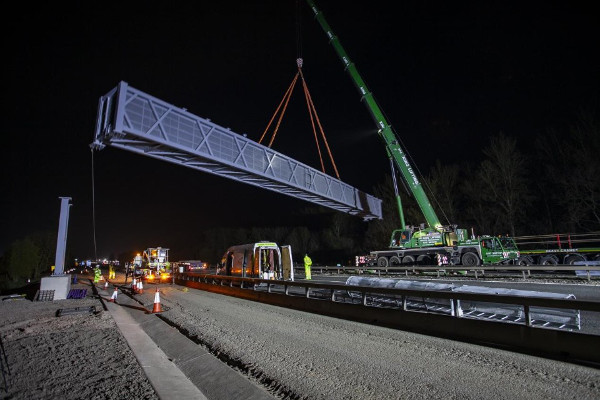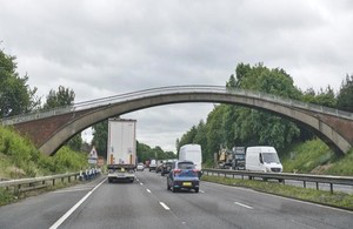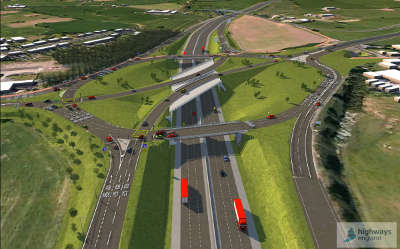 AECOM bags £25m deal with HE
30/01/2017
Global infrastructure services firm AECOM has secured five contracts with Highways England worth a total of more than £25 million.

£2m of works for M6 in Cumbria
19/10/2016
Highways England is carrying out almost £2 million worth of work over the next few weeks which it says will give drivers smoother journeys along sections of the M6 in Cumbria.

Jacobs wins HE design contract
16/08/2016
Jacobs Engineering Group will work with Highways England to develop preferred design options for multiple highways schemes that are planned across the country.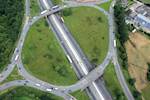 Eurovia Surfacing completes M6 job
02/08/2016
Eurovia Surfacing has successfully completed a resurfacing project on the M6 after laying 1,800 tonnes of asphalt in one shift.  

Driver caught eating porridge at the wheel on M6
14/06/2016
A driver eating porridge on the M6, a woman applying make-up at the wheel, and a biker steering one-handed while he took a call were among the most shocking incidents encountered by the Central Motorway Police Group (CMPG) during a week-long campaign.