Five companies have been shortlisted for two Lower Thames Crossing contracts worth a combined £1.9bn, to design and build new roads for the scheme.
The successful bidders will design and build a total of 14.3 miles of new roads that will connect what would be the longest road tunnel in the UK to the strategic road network.
The £600m Kent Roads contract is a two-stage design and build contract for the part of the route from the A2/M2 corridor to 1km south of the southern tunnel entrance, with strategic utilities and environmental interfaces. The companies that will be invited to tender are:
BFV JV; comprising BAM Nuttall Limited, Ferrovial Construction (UK) Ltd and VINCI Construction Grands Projets.
Costain Limited
Kier Eiffage JV; comprising Kier Highways Limited and Eiffage Génie Civil.
Skanska Construction UK Limited
The £1.3bn Roads North of the Thames contract is also a two-stage design and build contract delivering the route from 1km north of the northern tunnel entrance to Junction 29 of the M25.
New link roads are required to connect the route with the M25, A13 and A1089. The companies that will be invited to tender are:
Balfour Beatty Civil Engineering Ltd
Kier Eiffage JV; comprising Kier Highways Limited and Eiffage Génie Civil.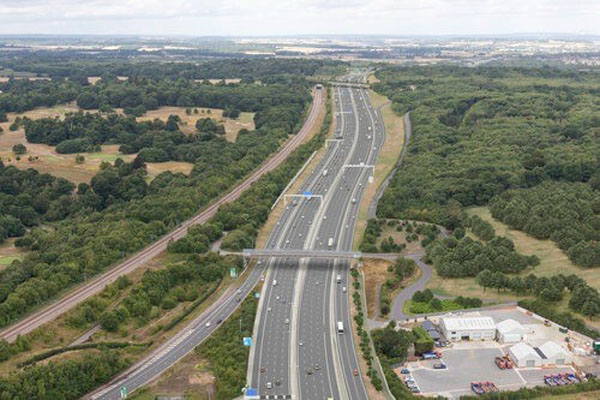 Matt Palmer, Lower Thames Crossing executive director, said: 'These contracts show our commitment to this project, which will support 22,000 jobs during its construction and provide a huge economic boost to the UK economy when it opens for traffic.
'Our challenge is to build a new crossing that not only supports the next generation of low carbon vehicles but also allows us to enhance the natural environment and leave a positive legacy for generations to come. We look forward to this next stage of the procurement process with the five shortlisted companies and hope the final bids match our aspirations.'
National Highways said the successful bidders will support delivery of landscaping that will increase the biodiversity value of the area by 15% by planting over 260 hectares of new woodland, converting 400 hectares of arable land into semi-natural habitats, and creating new ponds, waterways, ditches and hedgerows.
They will also be responsible for seven new green bridges that connect habitats and species either side of the new road.
The roads were originally to have been paid for under a form of private finance initiative (PFI), along with the £2bn scheme for a tunnel for the A303 at Stonehenge. However, in 2018 the then chancellor, Philip Hammond banned PFI deals.
The budget for the second (2020-25) Road Investment Strategy was subsequently increased by £2bn, approximately half the cost of the two projects that is now due to be publicly financed.