Highways England is seeking suppliers for three 'Asset Delivery' contracts for the East of England, including a 15-year maintenance deal likely to be worth hundreds of millions of pounds.
The government-owned company aims to have more than 40% the strategic road network operating to the Asset Delivery model, which means it directly manages maintenance and capital renewal and improvement schemes.
Highways England previously said it was extending existing contracts to slow the implementation of this new approach.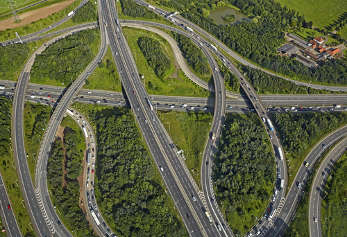 The three contracts include a construction works framework, a maintenance and response contract and a design services contract for the East Region, which has until now been known as areas 6 and 8.
The current 'asset support' maintenance contract for Areas 6 and 8 is due to expire next year.
The maintenance and response contract is for a duration of 15 years, but will have three-yearly service review periods.
Highways England has not published any values for the three contracts. Although it is conducting a supplier industry event on 13 September at Kents Hill Training and Conference Centre, Milton Keynes.
Highways England relet the contract to Kier for two years from April 2017 having terminated its contracts with Amey 'by mutual agreement' for reasons it has refused to disclose. It added the two areas to Kier's Area 9 existing asset support contract, stating that the value of the additional two-year work was £120m.
Earlier this year Highways England published the contract notice for its Area 10 (North West) maintenance and response asset delivery contract, which it valued at up to £326m over 15 years.
It was thought that the Area 10 contract could be the last for some time under the Asset Delivery model, as Highways England rethought its approach.
A spokesperson for the company told Highways: 'We have identified the opportunity to introduce Asset Delivery to the East of England next year. We recognise that it is a significant change and are committed to supporting our people throughout.
'Our Asset Delivery operating model is helping to improve the maintenance and operation of England's motorways and major A roads by bringing more expertise in-house and directly managing both routine maintenance and the delivery of capital renewal and improvement schemes.
'We first introduced Asset Delivery operating model in 2016 and we are rolling it out across the country in a managed and sustainable way. The East Midlands, South West and North West now have Asset Delivery in place, and by 2019 more than 40% of our network will be working to the new model.'