Those of you blissfully unaware that aeroplanes are not the only vehicles to carry black boxes are most likely experienced drivers unaffected by eye-watering car insurance prices.
However, if you are a young driver or a new driver like myself, you may be all too familiar with the staggering insurance costs that push you towards installing a telematic 'black box' into your car so that you don't break the bank.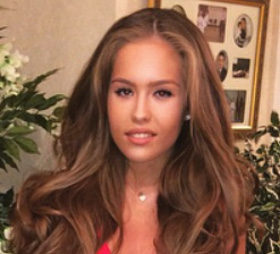 How it works is similar to that of an aeroplane black box. It is a small device that records your movements and is normally located under the dashboard, recording data such as speed, acceleration, breaking, distance travelled and what time of day you are driving. The data helps insurance companies decide how much they should charge you. Many black box insurance deals even have curfews such as 9 or 10pm.
For example, if you drive safely and drive fewer miles in the daytime you will see a decrease in the cost of your insurance or an increase if you drive long distances at night - you get the picture.
Why would want this in your car? Since insurance is calculated by general risk data, young and new drivers are charged the highest as they are statistically more likely to be involved in an accident.
In my case the cheapest insurance I could find for my Ford KA Zetec at 18 years old was £1,593 per year with an excess of £650 or £2,198 per year with an excess of £350, which to put in perspective, is more than the average car insurance cost for a Rolls-Royce. understandably, I felt slightly ripped off.
However, with the black box my insurance went down to £1,467 with an excess of £150 which although is not cheap it was a start. I noticed that the black box did make me a safer driver, preventing the temptation of speeding in a hurry as I was unable to separate in my mind the increase of speed from the increase of my car insurance.
I stayed driving how we were all initially taught to drive in driving lessons, whereas, for majority of road users ironically the rules of the road no longer apply once you start driving. Despite other road users being aggravated at you by selfishly following the speed limit (shock, horror) it is definitely worth the aggro as this little device saved me £879 on my next year's insurance.
Over the course of the year I have developed a love-hate relationship with my black box, I love it but everyone else hates me for it. So if you are a new or young driver and do not mind heavy restrictions and invasion of your privacy then I would definitely recommend getting a black box (although I expect you probably will have no choice anyway).
Cheat Sheet (with apologies to the Guardian's Pass Notes)
Name: black box
Appearance: small, black, hidden under your dashboard so it can spy on you
Spy on me?? ?What about my privacy: well if you're a young or new driver privacy is the least of your concerns
What could teenagers possibly have to worry about?: More than you think, car insurance prices are most expensive for them reaching the thousands as they are statistically most likely to be involved in an accident. The best insurance poor Kelsey could find for her Ford KA Zectec was between £1,593 and £2,198
So how does a black box help with this?: The device builds your profile for car insurance companies to see, recording your movements such as speed, acceleration, breaking, distance travelled and what time of day you're driving, if you drive safe or less miles in the daytime for example you will be rewarded with a cheaper insurance premium.
Yeah I get the spying thing now, very big-brother-like: indeed some black box insurance even have curfews like 9 and 10pm
YES! No more teenagers out at night! I mean… oh what a shame: its not all bad though, if you comply with the rules and what you agreed in your insurance contract, you are able to save as much as £1,000 on your next year's insurance.
Seems worth it then: Yes, if you're looking to not spend thousands on car insurance you probably don't have when you're young it's definitely worth it. However, not if you drive what is considered as unsafe or drive long miles, in fact you could see an increase in your insurance.
Oh…: yeah it only works for some, but in general it's a fair and cheaper way to be charged for car insurance
Do say: 'It's a money saver'
Don't say: 'Goodbye freedom!'