The London Borough of Bromley has awarded its major and minor work highways contracts, valued at more than £70m over their eight-year duration, to JB Riney & Co Ltd.
The contracts also have a one-year optional extension, and involve planned footway and road resurfacing, public realm improvements, traffic schemes, street lighting and highway drainage.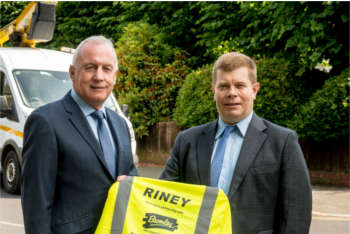 The deal also covers winter maintenance service and smaller reactive minor work including pothole repairs and replacing broken paving slabs.
Cllr William Huntington-Thresher, executive councillor for environment, said: 'Residents, rightly so, expect roads to be well maintained enabling easy travel around the borough whether for work, leisure or business. Our philosophy therefore is to invest in major resurfacing and reconstruction projects which means that as there are fewer minor repairs to do, it's more cost-effective in the longer term. Although we still tackle the smaller jobs like repairing potholes, preserving and maintaining roads and pavements increases their longevity.'
JB Riney was acquired by Tarmac in May 2017.
John Davis, managing director, JB Riney, said: 'Securing both major and minor works is testament to the quality and expertise of the Riney team and builds on our track record as a trusted London borough partner. We're looking forward to working with colleagues at Bromley to support the Borough, further improve its highways asset and deliver excellence for all local road users.'
Bromley Council is responsible for the borough's 856 miles of footway and 552 miles of road and as the single, most valuable asset, the gross replacement cost would be in excess of £1bn.
The new contracts started on 1 July, 2018.
Picture: Left to right, John Davis, JB Riney's Managing Director and Councillor William Huntington-Thresher, Bromley's Executive Councillor for Environment.