Kent County Council is seeking a contractor for surfacing works worth up to £160m over two years.
The works are being procured for the council's road and footway asset team, which is responsible for maintaining and managing the structural and surface condition of its roads, footways and cycle tracks.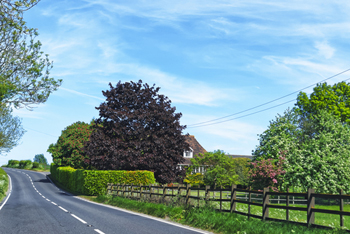 According to the contract notice, renewal works are required to replace deteriorated areas that have reached the end of their useful life, as well as preservation works to prolong the life of areas that are starting to deteriorate.
'The scope of work at each site will generally entail the cold milling of the top layers of the road structure and repaving with an asphalt surface and/or binder course. All sites will include adjustments to covers and replacement of road markings and road studs where required.'
In addition, sites approaching traffic signals may require the replacement of the traffic loops.
'It is anticipated that many sites will require road closures and night-time working with working restrictions in place with defined times.'
The estimated total value of the contract is £160m excluding VAT. It is due to commence on 1 January 2021 and continue for 24 months unless terminated in accordance with the conditions of the contract.
There will be several phases of work throughout the contract period, with routine work carried out between January and November each year.
The initial phases are planned as follows, subject to weather conditions:
Phase 1: January to March 2021
Phase 2: April to November 2021
Phase 3: January to March 2022
Phase 4: April to November 2022
The deadline for receipt of tenders or requests to participate is midday on 3 August.