Mobile intelligent transport system (ITS) manufacturer and supplier SRL has launched a Technical and Innovation Centre, to progress the development of equipment for the traffic management, construction, utilities and events sectors.
The 6,000 square foot facility in Nottingham will accommodate and unite SRL's technical and compliance team, providing dedicated facilities to support both the design of new systems and the construction and testing of prototype models.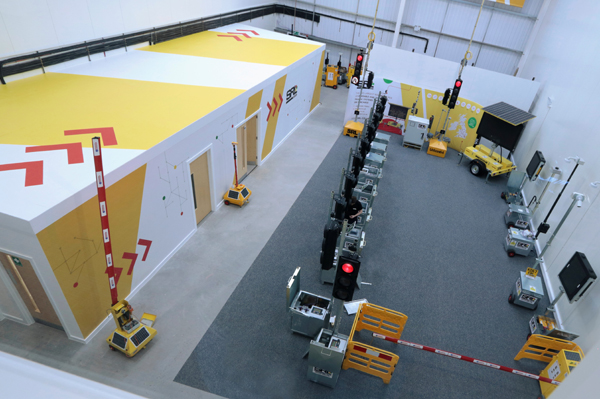 The two-storey building on Beeston Business Park near Junction 25 of the M1 also houses a suite of meeting and demonstration rooms and will serve as a training base and meeting hub.
SRL's business development director, Iain McDonald, said: 'The launch of the Technical and Innovation Centre will support our technical and compliance team as they focus on innovation and developing industry-leading products such as our Multiphase Adaptive Detection System (ADS), which reduces average queue lengths at temporary traffic lights by 50%.'
SRL said the launch marks the beginning of the next phase of its growth following its acquisition by 3i Infrastructure plc last December, and accompanies significant investment in its human resource.
The first quarter of 2022 saw expansion of the SRL team, including the recruitment of senior staff in new positions to help facilitate the company's plans.
SRL's products are available for hire or sale. Itsportfolio comprises variable message signs (VMS), CCTV, traffic and pedestrian signals – including the Urban64 solution to co-ordinate multi-directional flows of traffic and pedestrians – signal bags, solar/hybrid work-zone protection barriers and automatic number plate recognition (ANPR).