Lincolnshire CC is trialling new modified road building materials under a £200,000 project.
St Bernards Avenue in Louth (pictured), a major distributor road in the county that is heavily trafficked and has amenities such as schools and a leisure centre along it, will be the site of the trial.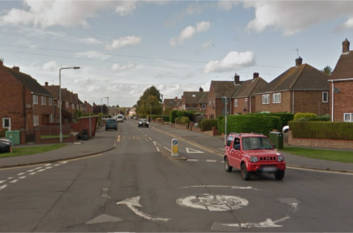 It is a concrete road that has in the past been overlaid with bituminous materials.
The trial area of the road is to be divided into three sections:
First section will have a traditional construction binder and surface course
Second section will trial a polymer modified surface course with a usual binder beneath it - at around 10% more in terms of initial cost compared to the traditional resurfacing method
Third section will trial a SAMI layer (stress absorbing membrane interface) with a polymer modified surface course - at around 20% more in terms of the initial cost.
The materials are being supplied by Tarmac and the work done in partnership with the council's highway alliance partner Kier.
Mark Heaton, senior project leader for the country surfacing and patching, told Highways that based on initial work with Tarmac the SAMI solution could potentially deliver a 50% to 75% increase in the life of the road before any reflective cracking occurs.
The monitoring will be ongoing after the road is laid, with the costs coming out of the council's normal highway budget.
The road laying will commence this Monday 22 July and is expected to be completed on Friday 2 August.
Cllr Richard Davies, executive member for highways, said: 'Over the last few years we've successfully experimented with a range of new-and-improved road-building techniques, helping us do more with less.
'Of course, this new surfacing won't last forever, but we predict it will be much more resilient that the existing surfacing on concrete roads, meaning less maintenance is required in future.'