The Department for Transport (DfT) has celebrated the work of the Local Council Roads Innovation Group (LCRIG), which has provided a 'national support network' for asset management and just launched a new website providing a portal to share best practice and facilitate benchmarking.
LCRIG is run by councils for councils with the purpose of achieving better asset management, particularly through the DfT's self-assessment process for the Incentive Fund.
The group claims that its support has helped local authorities secure somewhere in the region of £130m in capital funding.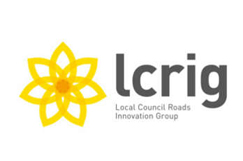 The group, which was established in 2013 by Will Britain head of highways and traffic management at Blackpool Council, is currently raising awareness about its new website - www.lcrig.org.uk - and an upcoming conference featuring a keynote address from head of highways maintenance at the DfT, Steve Berry.
Mr Berry, who is a regular attendee of the LCRIG meetings, said: 'The LCRIG has been instrumental in supporting best practice, asset management and working collaboratively to support local highway infrastructure, engineering and operational matters in the highways maintenance sector by discussing key issues, helping to develop and disseminate guidance and advice... as well as helping each other learn lessons, sharing experiences and improving the overall resilience of the local road network.
'LCRIG aims to support the highway authorities on their journey to transform highway maintenance services. The group is collaborating to enable change not only to help achieve savings and efficiencies but to ensure that we all work together as a highways community to ensure that road users see improved highway services.
'I look forward to working and continuing to attend LCRIG to update members on key priorities and work in partnership with group members to address some of the issues they are facing. I am particularly excited and honoured to be speaking at the Strictly Highways event later this year.'
LCRIG member councils - located throughout England from Plymouth to North Tyneside - support each other by developing new common methodologies and strategies to determine the true state of the highways infrastructure.
The new website will host a portal that enables councils to upload their self-assessment scores and evidence in a standardised format, accessible to the DfT, Section 151 officers and auditors, providing a valuable benchmarking tool. A new forum section also provides a source of best practice case studies, guidance and support.
Will Britain said: 'I am very pleased to report that after Blackpool established the Local Council Road's Innovation Group several councils have come on board and many others have signalled a desire to join.
'The success of LCRIG is based on sharing best practice through demonstration, thus making vast efficiency savings. The best practice developed needs to be repeatable, scalable, transferable, and sustainable.'
Susanne Ingham, executive officer and secretariat added the group is also working on developing collaborative partnerships with key organisations, industry associations, and the supply chain.
LCRIG will be hosting their first national annual conference, 'Strictly Highways' on the 12th and 13th September 2018, at the Winter Gardens, Blackpool.
Invitations will be extended to local authorities to attend the two-day conference and its dinner. For further information about the conference 'Strictly Highways', membership, partnerships or sponsorship, please contact Susanne.ingham@lcrig.org.uk or charlotte.bromley@lcrig.org.uk