As lockdown measures begin to be eased, equipment supplier and subcontractor Multevo has increased capacity as part of wider mobilisation efforts.
The firm said the recent move is a response to demand from existing customers but that it has continued to operate throughout the pandemic crisis.
As it celebrates a decade milestone, Multevo said it is optimistic for the future, having stood out as an exemplar subcontractor for permanent patching repairs as a result of its agile processes and innovations.
By 13 March, 10 days before lockdown, it had already issued a series of measurable safety initiatives to operatives on the frontline to ensure COVID-19 compliance, which later became recognised as best practice by industry associations.
The firm, which rebranded in 2018 from Multihog UK, has been the UK distributor for the Multihog product range providing sales, hire and aftersales service to the highways sector since 2010.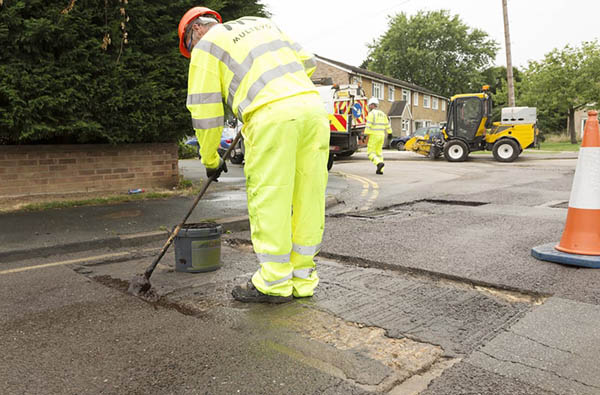 Multevo has been delivering a highway maintenance subcontractor service to the industry using the Multihog since starting its first job with Amey Staffordshire in 2017.
Director Nick Carter said: 'In challenging times, the supply chain is tested and those who stand up to the challenge to support customers and colleagues should stand the test of time.
Mr Carter stressed the importance of innovation from the onset: 'If we didn't enter the subcontractor market with the intention to raise the bar by investing in innovative technology and equipment, we arguably wouldn't have been able to act in accordance to the circumstances as quick or measure the safety procedures we implemented as efficiently either to give our customers confidence.'
Whilst this is challenging time for everyone, the business continues to serve customers and more recently has helped support under-resourced councils and Tier One contractors to maintain vital areas of the network as safely as possible.
As it increases capacity as part of its ongoing mobilisation, Multevo is inviting any interested organisations to get in touch to discuss arranging a patching trial. For more information visit www.multevo.co.uk.