After the publication of the new highways maintenance code of practice - Well-managed Highway Infrastructure - in 2016, national winter service guidance was effectively transferred to the NWSRG's Practical Guide.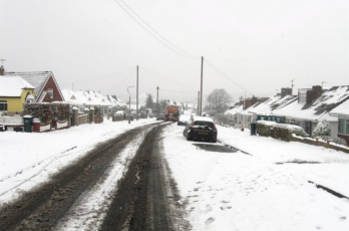 The new code no longer provides detailed guidance to practitioners regarding the delivery of the winter service and so the UK Roads Board, on behalf of the UK Roads Liaison Group, asked the NWSRG to make its Practical Guide generally available.
Given the lack of resources available to the NWSRG, it has taken some time to fully review Appendix H of the former code of practice, which covered winter service, and its own previous practical guide chapters.
However the published updated sections now cover core areas of the work including:
Salt storage
Treatment methods and technologies
Spreader management
Spread rates
Treatment for snow and ice
The NWSRG said its guide is 'considered to constitute the best way of providing national best practice guidance on these issues'.
It also highlighted that the latest version of the spread rates guidance 'contains significant updates'.
'These are intended to both simplify the process of decision making and allow for greater economies and efficiencies, particularly in conditions between 0C and -4C.'
As work in each subject area is completed, a section of the Guide is produced and made available.