The Office of Rail and Road (ORR) has appointed John Larkinson as interim chief executive as it seeks to replace Joanna Whittington on a permanent basis.
Mr Larkinson, who was the regulator's director of railway markets and economics, was appointed following an internal competition.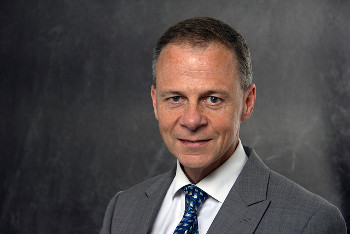 Ms Whittington left the ORR on 5 October to take up the position of director general, energy and security at the Department for Business, Energy and Industrial Strategy.
The ORR said an open competition for the role of chief executive will be advertised in due course.
Chair Stephen Glaister said: 'I thank Joanna for her accomplished leadership over nearly three years and wish her all the best success in the future.
'I am pleased to welcome John as the interim chief executive. He has a wealth of rail knowledge and experience and is well equipped to deliver the role to the high standard we have all come to expect.'
Mr Larkinson previously held a number of senior roles at the ORR, including director of planning and performance and director of economic regulation. He joined the regulator from the Strategic Rail Authority.
He is an economist by background and has held a range of transport related posts in central government and consultancy.
In previous role, Mr Larkinson was responsible for the 2018 Periodic Review of Network Rail, the ORR's consumer role, decisions on track and station access and industry financial analysis.