Congratulations to Ringway Hounslow Highways (RHH) and the London Borough of Hounslow, winners of the prestigious MJ Award for Highways Management, sponsored by Highways magazine.
The MJ Award recognised the innovative partnership between the parties, in which RHH delivers all highway management services, including a significant investment programme, to improve the borough's highways, footways, lighting and structures assets under a proactive and progressive asset management strategy.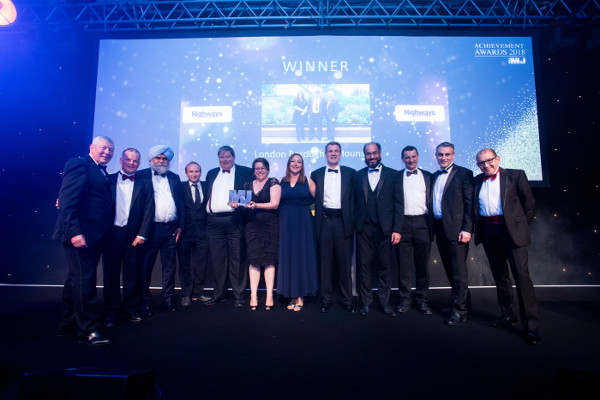 The 25-year public private partnership, which began in 2013, involves direct investment across the highways infrastructure in a way that delivers against long-term asset management principles to improve connectivity for the borough's travelling public, while at the same time delivering an improved quality of environment.
Former home secretary the Rt Hon Alan Johnson (left of picture) presented the award at a ceremony on Wednesday night in recognition of this asset-based approach, together with the assessment of short, medium and long-term risks, which is built on the principles of the new Well-managed Highway Infrastructure code of practice.
Rob Gillespie, Ringway regional director, said: 'I am delighted that the judges have rewarded us for our joined-up approach to managing the highways network in the Borough, along with our improving interfaces with Transport for London and Highways England, which has taken this challenging highways management service within Hounslow from being close to the bottom of the league table in terms of highway performance and street cleanliness in London, to one of the top Boroughs.
'We don't plan to stop there though; and a rigorous focus on delivering better services should result in further improvements to come across the London Borough of Hounslow for at least another 20 years.'
The public private partnership between Hounslow Highways and the London Borough of Hounslow has also successfully tackled the issues of street cleanliness and the management of soft estate.
Durham County Council was also 'highly commended' in this category.