An emerging sub-national transport body has called for a groundbreaking National Policy Statement (NPS) for its region as part of a list of demands to speed up the delivery of infrastructure.
England's Economic Heartland (EEH), which covers the Oxford-Milton Keynes-Cambridge corridor, launched a 'call to action' for Government at its annual conference this week.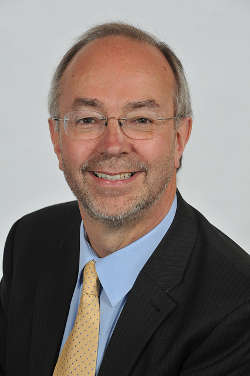 It said its proposals would accelerate delivery of strategic infrastructure to support growth, while giving confidence to residents and investors that schemes will be built on time and to budget.
EEH chairman Cllr Martin Tett (right) said: 'The Heartland has the potential to treble the size of its economy, but its success to date has come at a price, with infrastructure that is often at capacity. If we are to realise this huge opportunity for UK Plc, rhetoric needs to be turned into reality – and that's what this call to action is all about.
'England's Economic Heartland shares the Government's ambition for the corridor, but this will require a sustained, co-ordinated programme of investment in strategic and local infrastructure.'
EEH wants the Government to:
commit to developing a geographically-specific NPS for the Heartland
establish a 'major scheme development fund' to support local authorities bring forward infrastructure proposals
provide an 'indicative funding envelope' to be used in the prioritisation of investment proposals
establish a joint business delivery unit with EEH with a remit to accelerate delivery of strategic infrastructure
make commitments in respect of six strategic infrastructure priorities for the Heartland
NPS are usually used for large pieces of infrastructure or issues that cover the whole country but have not previously been drawn up for a specific region.
Speaking at the conference, exchequer secretary to the Treasury Robert Jenrick MP confirmed that the Government was considering the proposal for an NPS for the region.
The six infrastructure priorities for Government outlined in the call to action include applying 'the same level of ministerial commitment to delivering the A428 Black Cat-Caxton Gibbet scheme as has been shown for East West Rail' and a commitment to fund the development and delivery of the A1 (M) corridor improvements.
EEH consists of 11 local transport authorities from Swindon to Cambridgeshire and has a total population of over 5.1 million people.