The Scottish Government has launched the procurement process for two new road maintenance contracts worth up to £1.4bn over 12 years.
Transport Scotland has published prior information notices (PINs) for the next generation of trunk road contracts, covering the South West and South East of the country.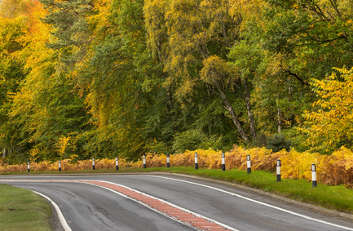 It said road users can expect improved resilience measures aimed at ensuring consistent, predictable and reliable journeys, adding that the new contracts also 'include a renewed focus on achievement of climate change and sustainability targets'.
Michael Matheson, cabinet secretary for transport, infrastructure and connectivity, said: 'This latest generation of our operating company contracts will bring an improved level of service across 3,500 kilometres of trunk road.
'The two contracts will run for a minimum eight years, directly supporting around 650 operational and professional jobs in Scotland. They will also contribute significantly to the economy through the wider supply chain, with local firms benefiting on a regular basis.'
Both contracts cover the provision of integrated trunk road network management; routine, cyclic, winter and emergency maintenance; renewal and improvement works and the design and supervision of renewal and improvement works and other such works on the specified trunk roads.
The contractors will include indicative maximum value thresholds for categories of ordered work.
The PIN for the South West unit gives the contract value as £675m while the contract for the South East is valued at £720m, based on maximum contract terms of 12 years. Transport Scotland valued the combined contracts at 'over £930m', based on the minimum eight years.
The estimated date for the publication of contract notices is 24 September 2018 with the contracts expected to be awarded in January 2020.
The procurement is the first tranche of a two-tranche procurement approach which covers the four geographical units of Scotland's trunk road network.
Tranche 2 will comprise the North units and is envisaged to be issued to the market in 2020. The PINs state that a maximum of two units can be won across the network, which will be limited to one in the South and one in the North.
It adds: 'For the avoidance of doubt no Tenderer will be awarded both South Units and/or both North Units.'