Siemens has announced plans to buy Barcelona-based transport modelling firm Aimsun. It says the two parties have agreed not to disclose financial details of the deal, which should close in April, but that Aimsun will be managed as a legally independent company under the roof of the Intelligent Traffic Systems (ITS) business within the Mobility Division.
'The growing volume of individual traffic, especially in booming metropolitan areas, as well as new requirements driven by technological developments such as shared and autonomous mobility, force traffic planners and operators to take a new perspective on the mobility of the future,' Siemens said in a statement.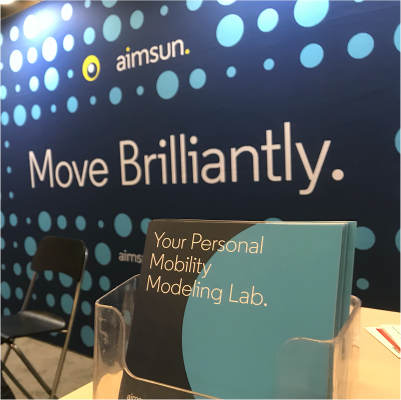 'Data-driven solutions are considered as key to also address resource constraints and environmental protection considerations. Aimsun develops software that simulates future traffic flows in the planning phase of construction projects.
'Based on data, it supports its users to make more efficient decisions for the realisation of their projects. In daily traffic management, Aimsun has developed a software solution that uses real-time data to help to optimise traffic flows and predict as well as prevent congestion before it occurs. More than 4,600 users in 79 countries are using the predictive solutions of Aimsun.'
'Siemens is aiming to becoming a fully integrated provider of intermodal door-to-door travel solutions," says Michael Peter, CEO of the Mobility Division. "Therefore we have taken several steps in the recent past to strengthen our portfolio and competence in the growing area of digitised, data-driven mobility solutions. In combination with the acquistiion of HaCon, a software provider for public transportation, mobility, and logistics, we are expanding our strong position in rail and road automation technology.'
'We are glad, that we have found a partner with whom we can continue on our path towards becoming the provider of the future 'mobility operating system'," addedMarkus Schlitt, Head of Intelligent Traffic Systems business. "This acquisition is a strategic step for us to foster a strong position in the future, digitized mobility ecosystem which is increasingly depending on data-driven solutions'
CEO of Aimsun, Jaime L.Ferrer added, 'Our partnership with Siemens will further fuel our recent explosive growth and strengthen considerably our presence in the ITS vertical, namely in decision support systems for integrated corridor management and simulation for signalling optimisation. The combination of our companies will also provide a platform for our software to be used throughout Central Europe and in emergent markets.'
This is the second acquisition of a transport modelling firm after Porsche's purchase of German-based PTV last year.