Driving along my local high street, I saw three young folk – teenagers – on bicycles riding at pace towards me. They were on the footway to my left. One then decided to join the 'conventional' traffic flow, and bounced his bike over the kerb to join the traffic on the other side of the road, to my right.
It was, in road safety terms, a very near miss, close enough for me to feel the cold sweat down my back. For the youngster it was, judging from the broad grin on his face, nothing more than a bit of an adrenalin rush, all the better for being witnessed by his more timid, sensible, mates.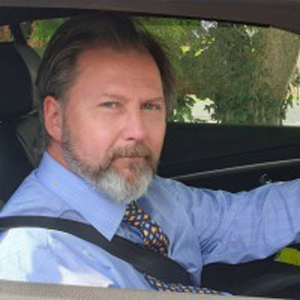 On the one hand you could say that it is the parents' job to instil a bit of common sense into their kids to stop this sort of thing happening. Good luck with that.
On the other hand you could point out that if we followed the safe system approach we'd understand that there's always going to be some 13/14 year old who just knows they are indestructible and behaves accordingly when out cycling, and so we should take that into account in the engineering design of the road environment, including the setting of the speed limit.
I don't know where the cycling trio began and ended their journeys, but at least for the time they were in the high street I was left musing on the sometimes lively debate about 20mph limits, a subject on which I'll confess to having mixed feelings.
For many years back in my Department for Transport (DfT) days I could map out the year by reference to three hardy perennial stories in the mainstream media, most visible to me on the posters advertising the London Evening Standard. They were 'Tube fares shock', 'Rail fares shock', and 'London Traffic speed – shock', the latter being the annual reporting of the fact that on average road traffic in London was moving no faster than would have been the case for a horse and cart. To which my reaction was, 'so what?'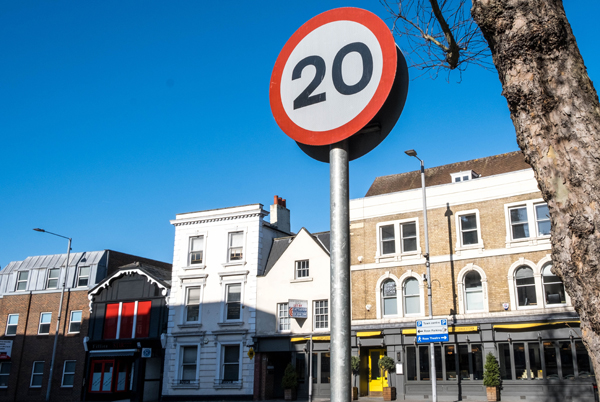 If you've ever had cause to visit the DfT head office, you'll know that it sits on a pretty typical inner London road, in that it has a set of traffic lights outside controlling the main junction, it twists and turns past a large school, it crosses two mini roundabouts, and for much of the day – I'm talking pre-Covid here – it carries large numbers of pedestrians, whose 'desire lines' (to use the traffic engineer's term of art) bear scant regard for the signalled crossings installed for their safety. In such an environment why on earth would you expect, or want, the average traffic speed to be anything other than that of a moderately brisk pony and trap?
On the other hand, in the early hours before the office day begins and into the evening when the commuting hordes have headed home, 20mph does feel rather slow. So, do we stick at 30mph and trust drivers to drive at an appropriate speed within that limit?
Or should we drop the limit? Being one of the 90% of motorists who know that they are a better than average driver, I'd say I should be trusted to behave sensibly. Even so, I might want some protection from that other 10% of drivers who care less for my safety than for their desire to get a move on.
Tricky stuff for those charged with managing our local roads, caught between strident voices on both sides of the debate, but also a reason for pausing on another vexed topic – that of funding for the local roads.
The political world has a tendency to want to simplify everything it has to deal with, hence discussion of highway maintenance funding tends to revolve around 'potholes', when readers of this journal will know only too well that it encompasses far more than that. Some time ago there was an advertising campaign with the strapline that 'Britain runs on rail'. But by and large it doesn't; it runs on roads, and most of them are local roads that need looking after and, from time to time, remodelling sometimes to enable traffic to run more smoothly and sometimes to create a safer, more attractive, environment for pedestrians and cyclists.
If we're going to rethink and revitalise our high streets then we are going to have to look beyond the premises that flank the road and consider what changes may be needed to the road itself – changes that will need funding. Let's hope that the good folks in the Ministry of Housing, the DfT and the Treasury remember that as they engage in the good-natured fun of the 2021 Spending Review that's heating up as I write this.
Highways funding isn't just about the road; it's about creating places that support the lifestyles we choose to live – happy, healthy and sometimes a bit slower than we've previously been used to.
Steve Gooding is a former DfT director and the current director of the RAC Foundation