Transport for London (TfL) has set out plans for a new Cycleway which it says would transform roads between Hackney and the Isle of Dogs.
It has set aside £50m for the proposed 7.5km Cycleway, which is at the early design stages.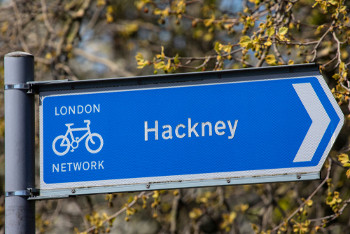 The route would connect Hackney to the Isle of Dogs, including 5.6km of segregated cycle lanes, and is the first new cycling route to be consulted on from TfL's Strategic Cycling Analysis, which used data to identify 25 areas that showed the best potential for growing cycling numbers.
Last year TfL said it would begin using a single brand for all cycle routes, merging the Cycle Superhighway and Quietway brands into a single system where a Pan-London network is delivered in line with new quality criteria.
London's walking and cycling commissioner, Will Norman, said: 'These exciting plans not only include a new high-quality cycle route connecting the busy streets of Hackney and the Isle of Dogs, but include a raft of improvements that will make the local area cleaner, safer, and more welcoming to get around on foot.'
TfL said the new Cycleway would be a major boost to London's growing cycle network, connecting to a number of other major routes including Cycle Superhighways 2 and 3 and Quietway 2, and significantly increasing the number of journeys that can easily be made by bike in the capital.
The proposed upgrades include:
Segregated cycle tracks on Burdett Road and West India Dock Road, providing a dedicated space for people who want to cycle
Safety improvements along the route including improvements at junctions, traffic calming and a new 20mph speed limit along Burdett Road
Two new signal-controlled pedestrian crossings and upgrades to existing pedestrian crossings along the route, making it easier and safer to cross the road
New and improved public and green spaces, including new paving, trees and planting
Traffic reduction measures to improve cycle safety, including restricting Grove Road through Victoria Park to bikes, buses and taxis between 7am and 7pm
Links to existing cycling routes in Hackney and Tower Hamlets including CS2, CS3 and Q2
Changes to some bus stop layouts and locations, including introduction of new bus stop bypasses for people cycling
Changing entry to and exit from some side roads along the route
Road resurfacing providing improvements for people walking and cycling as well as for buses and general traffic
Upgrading pavements to improve comfort for people walking