Martin Duffy moved on from Kier as collaboration and improvement director this summer and has jointly set up highways and engineering consultancy D2M2. After 35 years rising to the top of the sector, he gives Highways Magazine his expert, no holds barred, opinion on life building the open road.
I've been involved in procuring, managing and delivering highway services for over 35 years and during this time I've been witness to the many changes that the sector has been through.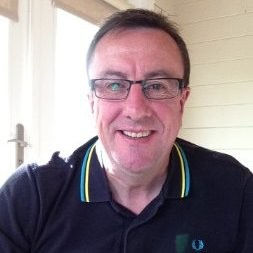 Some have had long-term positive implications; a number have had little impact and a few have proven to be detrimental to clients and providers alike.
We describe our strategic and local road network as a valuable asset yet the truth is, it's more of a millstone hanging around the necks of the clients, particularly in local government, as they compete for scarce funds to keep our roads in a safe and serviceable condition.
New capital projects generate public interest and also win votes/kudos but maintenance activities have no such profile.
The consequence is of course that our existing road network continues to attract a disproportionate amount of negative press.
Potholes, dirty signs, unsightly vegetation, faded white lines are just a few of the common complaints that fill the MPs postbags, yet all of these are easy to solve and at no great cost either.
So the dilemma faced by clients seems to be clear – continue to build new roads that will add to the millstone or cut just a small proportion of capital projects and divert that money to the maintenance funds. Were we to hold a referendum on the matter, I'm sure the result wouldn't be anywhere as close as Brexit but overwhelmingly in favour of street lights that work, incidents that are cleared up quickly and white lines that can be seen.
While this may solve one problem, it obviously creates another, namely an economic slowdown in view of the contribution that new roads make to a prosperous country. Therefore the solution needs to be more radical. Over the years I've tried to convince clients to investigate how their road infrastructure could generate new income, not via taxes or charges but by creating something that people genuinely want to buy. Perhaps we need to think again about selling advertising space on the road network and harvesting energy from our roads. It would be of real interest to create a forum with a mix of clients and providers across all levels of the supply chain to focus on making the cake bigger.
Maybe we can convince the Highways Awards to introduce such a category for their awards dinner in 2020?
In general terms, I'm disappointed with the rate of change and to some extent our rules and guidance notes haven't helped. They have slowed innovation and encouraged clients to embrace traditional approaches despite the frustrations we all face. As a road user I often question why do we close lane one of our motorways to change a tyre on a HGV? Surely our innovation teams could design a process or product that would allow the vehicle to be safely towed along the hard shoulder and off at the next slip road to avoid the inevitable congestion that occurs when these events happen.
The same principles apply to our inability to prevent the hundreds of utility strikes every year, dormant roadworks and the numerous people/plant interface issues all of which are prevalent using our traditional delivery methods. I'm therefore convinced that it's time for the rules to be revised to the extent that innovation is proactively encouraged by clients and providers alike, being properly funded and accepting the inherent risk of potential failures.
I've worked for clients, contractors and consultancies in the past and in every case there have been political constraints that have always prevented me from being totally open about my views. Now it's different. Since setting up D2M2 with my fellow director, Dave Merrick, we've agreed an approach which is to be totally transparent and to simply say what we find. Our sole aim is to help clients and providers to create, for the first time, true transformational change that results in a highway service that to put somewhat crudely, is better, faster and cheaper.
In subsequent articles I intend to discuss the lack of innovation within the sector, poor procurement practices, Highways England's transition to the Asset Delivery model and why local highway authorities should be looking to regain full control of their highway service by taking it back in-house.
Stay tuned.