As the UK falls into recession with GDP tumbling 20.4% in April-June, the Civil Engineering Contractors Association (CECA) has released a report counting the impact of COVID-19 in the second quarter (Q2) of the financial year.
While trading and employment balances fell across the infrastructure sector there was optimism in the market, perhaps stoked by the expectation of construction playing a major role in the recovery.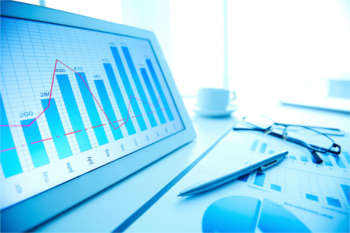 Workloads declined in Q2, according to 43% of British firms, to hit the lowest balance in nearly 11 years.
However around, 15% of firms in Great Britain on balance reported that workloads are expected to increase in the next 12 months.
In England, this figure was 24% and in Wales, 67% of firms, on balance, expected workloads to increase, the highest balance since 2018 Q2. However, in Scotland, 26% of firms, on balance, expected workloads to fall over the next 12 months.
Negative balances for Q2 were registered in harbours and waterways (-37%), local roads (-14%), railways (-12%) and water and sewerage (-12%). Motorways and trunk roads was the sole sector reporting an increase in order books in the second quarter according to 9% of firms, on balance.
The report found eight of the 10 sectors saw workloads decline, with airports (-81%) and harbours and waterways (-45%) both reporting survey-record low balances.
Order books fell for 32% of firms on balance, but 15% expect increased workloads during the next 12 months and expectations remain 'positive' on employment despite balances for all types of worker hitting another decade low.
Around 14% of British firms noted issues with the supply of materials/products, the highest proportion in six years.
Overall, civil engineering firms reported continued difficulties with the supply of suitable workers in Q2.
The most commonly reported dissatisfaction with supply in Q2 was for skilled operatives in England (28%), Scotland (22%) and Wales (13%). 18% of firms in England were also dissatisfied with the supply of staff, whilst 18% of firms in Scotland cited other operatives as another concern.
In Wales, the availability of materials/products was noted as another concern, according to 13% of firms.