Following the launch of the contract notice for the second generation London Highways Alliance Contracts (LoHAC) covering highways maintenance and construction works, Highways caught up with Transport for London to find out more.
Why have you decided to have a LoHAC divided into three rather than four areas this time?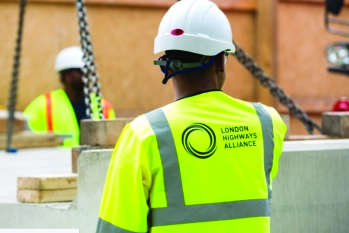 Three contract areas rather than four is a more efficient model for TfL to operate, it reduces contractor overheads, depot space requirements and contract management interfaces, while still retaining service resilience.
Will there be any substantial differences in the nature of the contracts or work?
This suite of contracts currently notified focusses primarily on maintenance activity, with the option to award less complex and modest value asset renewal and improvement projects, where there was no such focus in the LoHAC arrangements. TfL will seek expressions of interest for the more complex and higher value projects later in the year.
Last time we saw only around half the anticipated spending coming through LoHAC – are there any guarantees this time spending will be at the £1.6bn level?
There are never 'guarantees' over future spending levels, especially with longer term contracts, only spending levels which can be reasonably anticipated.
Are there any commitments on air quality issues that go with the contracts this time, for instance the use of low emission materials/vehicles/plant?
The contracts include a range of Environmental Management requirements, including ongoing reduction of carbon emissions, innovative sustainable design and construction solutions that have the potential to lower whole life carbon and whole-life cost as well as purchasing and installing products that qualify for the Government's Enhanced Capital Allowance scheme.
In terms of vehicles, in line with Mayoral transport and environmental strategies and TfL's commitments to reduce pollutant and carbon dioxide emissions, the contractor will be required to increasingly use zero or ultra low emission vehicles in their fleet where and when feasible.
The contractor will be required to mirror the GLA group, London boroughs and wider public sector support fleet aims, to achieve: i) All cars to be zero emission capable by 2025; ii) All new cars and vans (not exceeding 3,500 kg kerb weight) to be zero emission capable from 2025; iii) All new and replacement commercial vehicles exceeding 3,500 kg kerb weight to be fossil fuel-free from 2030.
How many and which local boroughs are signed up to use the LoHAC framework this time?
This suite of contracts is not intended to be a repeat of LoHAC, rather a contract primarily for use by TfL, but retaining the option for London local authorities to draw on it in similar fashion to LoHAC, consequently no boroughs are committed to use the contracts at this stage.