West Sussex County Council saw major new highways contracts worth potentially £200m begin just nine days into lockdown, but the authority and its partners provided an excellent example of how #highwaysheroes rose to the challenge.
Since April 1, Balfour Beatty Living Places (BBLP) has been providing core maintenance services for the across West Sussex, while Drainline Southern provided drainage cleansing and Grasstex did grass cutting and hedge maintenance.
The five-year contracts have options to extend to a maximum of 10 years, which could take their total value to £200m, dependent upon funding from central Government over that time.
Despite the pressures and restrictions placed on infrastructure work, these companies hit the ground running and carried on works throughout lockdown as instructed by central and local government leaders.
As a result in the first three months of the new contracts BBLP has carried out more than 9,100 pothole/defect repairs and emergency jobs on the highway and Drainline Southern has launched a five-year programme to empty thousands of gullies and soakaways across the county.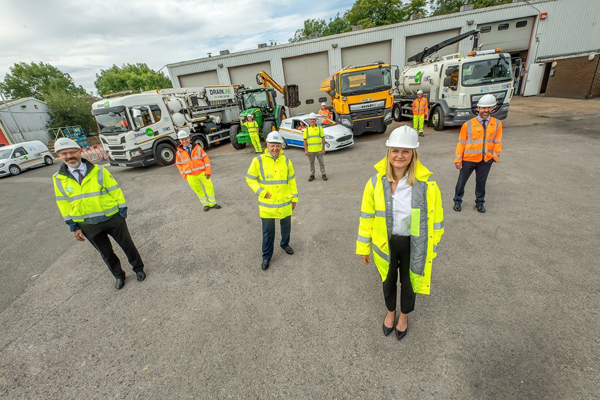 Grasstex has completed three urban grass cutting rounds, plus the first rural grass cut and first twitten cut (a Sussex word for a narrow path or passage between two walls or hedges) across the county. It is also supporting with COVID-related works to ensure the public can socially distance when using footways and cyclepaths.
Roger Elkins, cabinet member for highways and infrastructure, said: 'We know how important the highway network is to both West Sussex residents and visitors to the county. We're looking forward to developing our partnerships to deliver the best-possible highway maintenance service.'
BBLP contract manager Lloyd Allen said: 'Our delivery of more than 9,100 pothole/defect repairs and emergency jobs during lockdown, whilst strictly adhering to our COVID-19 site operating procedures, is testament to the team's efficiency and expertise in maintaining highways across West Sussex.'
Tristan Miles, managing director of Drainline Southern, said: 'It is very encouraging to see Small and Medium-sized Enterprises, such as ours, being engaged directly. We are looking forward to bringing some new, innovative and cost-saving ideas to the council for many years to come and working collaboratively with the local authorities and residents.'
Grasstex Director Richard Conway said: 'We are very pleased to be working in partnership with West Sussex County Council, helping them deliver a cost-effective service in the coming years.'
Picture caption: West Sussex Highways and company representatives gathered to mark the successful start of the new contracts. They include Roger Elkins; Matt Davey, director of Highways, Transport and Planning Services; Michele Hulme, head of local highway operations; Lloyd Allen; Tristan Miles; and Richard Conway.