A suspension bridge designed by Thomas Telford almost 200 years ago has reopened to transport use to aid social distancing in a county now under a local COVID-19 lockdown.
The suspension bridge close to Conwy Castle was superseded in the late 1950s by a larger bridge nearby and became a National Trust visitor attraction.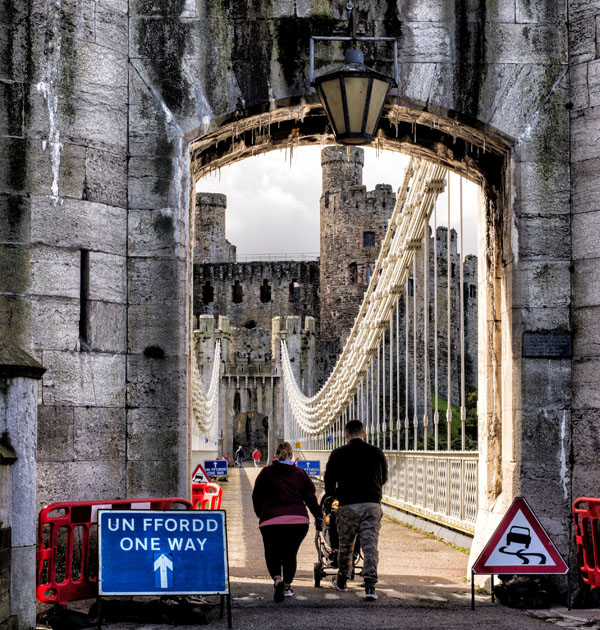 Now the bridge has reopened to the public as part of a one-way system across the Conwy estuary for pedestrians and cyclists.
The narrow footway on the 1950s bridge was forcing people into close proximity as they passed each other, but now it is signed for eastbound use only.
A temporary signalled pedestrian crossing on the adjacent road enables westbound walkers and cyclists to cross safely to use the suspension bridge.
Conwy county was placed in local lockdown on 1 October, following what the Welsh Government described as 'a sharp increase in coronavirus cases'.
Conwy County Borough Council estimates the cost of installing and maintaining the one-way system at £37,000 to the end of the financial year.
The entire cost is covered by the Welsh Government from its fund for Local Sustainable Transport Measures in Response to COVID-19. The National Trust is not charging the council for use of the bridge.
Some pedestrians ignore the one-way system, but no enforcement is planned.
Vic Turner, Conwy's traffic and network manager, said: 'We would expect people to act responsibly and use the extra space provided. However, we will not be compelling them to do so by enforcement.'