The Government has announced 'the next stage in the development' of the York Outer Ring Road – a year after the previous transport secretary said the scheme would be funded under the major road network (MRN).
The Department for Transport (DfT) is set to provide around £25m towards the £27.9m scheme after approving its outline business case (OBC). City of York Council will now prepare a full business case.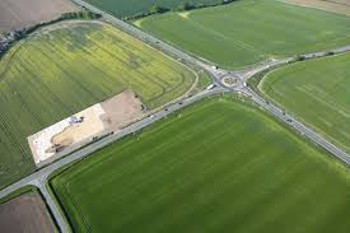 The scheme will see a 7.5-mile stretch of the A1237 from the A19 Shipton Road through to Little Hopgrove (Malton Road) upgraded to dual carriageway.
It was one of five MRN schemes announced last October at the Conservative Party conference by the then transport secretary, Chris Grayling and appears to be the first of the five to get the go-ahead.
The council said the decision this week was a 'significant step forward' for the scheme but pointed out that it submitted its OBC after agreeing its £2.8m contribution last December.
The project was one of 12 MRN schemes submitted by Transport for the North in July.
The council said that combined with its £39m programme to upgrade seven of the ring road roundabouts, the dualling works will significantly reduce congestion, relieve pressure on the city's road network and help enable more sustainable travel options to be delivered in the urban area.
Council leader Keith Aspden said: 'Dualling the outer ring road is a long-held ambition of many residents, visitors and businesses – not just in York but across the region.
'These improvements will reduce congestion and improve safety on one of our busiest roads and, crucially, reduce the car journeys made cutting across the city centre.
He added: This scheme will deliver a section of the outer orbital cycle network and opens new opportunities for improving York's sustainable transport infrastructure and managing traffic in the city.'
Cumbria County Council submitted its business case in April for an MRN scheme to bypass 'the infamous farmyard bottleneck, Grizebeck Bypass, near Barrow in Furness'. It told Transport Network that the DfT has since undertaken a detailed technical review of the scheme.
Nottinghamshire County Council told Transport Network it has carried out local consultation on its MRN scheme for the A614 near Ollerton prior to submitting its business case.