A mixture of national names and local SMEs have won places on a framework agreement for highway-related works and services in North West England worth up to £300m.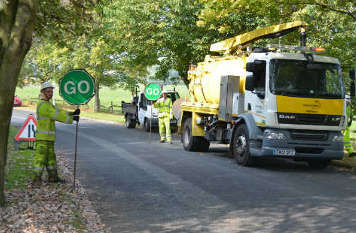 The framework was led by Stockport and Bury councils and is open to be used by all Greater Manchester authorities: Rochdale, Tameside, Trafford, Bolton, Manchester, Salford, Oldham, Warrington, Blackpool, Blackburn with Darwen, Cheshire East, and Wigan, as well as the Unity Partnership.
Stockport and Bury have announced the successful bidders for their areas with indicative values.
Stockport
Lot 1 Planned Structural Highway Maintenance (£10m): J Hopkins
Lot 2 Slurry Sealing, Microasphalt and Surface Dressing (£30m): Eurovia Infrastructure, Colas
Lot 3 Carriageway Surfacing (£60m): Tarmac, Galiford Try, Aggregate Industries
Lot 4 Lining (£2m): WJ North, Jointline, L&R Roadlines
Lot 5 Anti Skid and Coloured Surfacing (£2m): WJ North, Jointline
Lot 6 Street Lighting and Signs (£10m): Jones Lighting
Lot 7 Minor Civil Engineering Works (£60m): George Cox, Eric Wright Civil Engineering, A E Yates
Lot 8 CCTV Surveys, Inspection and Jetting of Highway Drains: (£2m): Sapphire Utility Solutions, General Utilities North West
Lot 9.1 Highway Structures up to £50k (£3m): George Cox and Sons, Story Contracting
Lot 9.2 Highway Structures 50k-500k (£10m): Bethell Construction, Story Contracting, A E Yates
Lot 9.3 Highway Structures over 500k (£20m): Story Contracting, Bethell Construction, Eric Wright Civil Engineering
Lot 10 Highways Coring (£600k): Pavement Testing Services
Bury
Lot 1 Planned Structural Highway Maintenance (£16m): J Cooney, A E Yates
Lot 3 Carriageway Surfacing (£30m): J Hopkins, Galliford Try, Tarmac
Lot 4 Lining and Anti-Skid/Coloured Surfacing (£2m): WJ North, Jointline, L&R Roadlines,
Lot 7 Minor Civil Engineering Works (£16m): George Cox, A E Yates, J Cooney
Lot 8 CCTV Surveys, Inspection and Jetting of Highway Drains (£1m): Sapphire Utility Solutions General Utilities North West
Lot 9.1 Highway Structures Maintenance up to £50k (£3m): Coating Services, George Cox & Sons
Lot 9.2 Highway Structures £50k – £500k (£4m): Bethell Construction A E Yates Ltd, George Cox & Sons
Lot 10 Highway Coring (£600k): Pavement Testing Services