Wilke Reints, managing director of Siemens Mobility Limited's Intelligent Traffic Systems business in the UK, discusses how his team worked with Bristol City Council to give the city a modern, resilient and integrated traffic control service that passed the COVID test.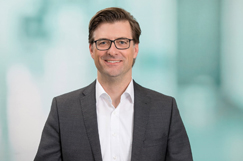 Bristol City Council recognises the vital role that transport infrastructure plays in the city's continued prosperity, and in recent years it has invested heavily in its transport network and the continued development of intelligent transport systems (ITS).
Working closely with Siemens Mobility Limited, the council's investment has enabled its traffic control services team to make Bristol's road network more efficient, while at the same time tackling the issue of congestion-related pollution and improving the experience of its road users.
The city's traffic control service was relaunched in 2017 as part of a brand new, integrated operations centre, with the team managing the city's road network using a range of ITS tools. This new centre was the realisation of a long-held ambition to bring together three disparate control centres into a purpose-built, state-of-the-art facility.
The facility is home to the traffic control service, emergency control centre, and community safety (CCTV) control rooms, as well as other citizen service providers, which deliver services such as telecare, alarm and security monitoring and lone-worker support.
In 2017, Siemens Mobility won the contract to develop, supply and install the new traffic management system for the traffic control centre, with the new system launched in June that year. The transition to the new system was seamless, with the company delivering the latest evolution of Stratos, its proven integrated highways management system.
Cloud-hosted solution
The new traffic management system is cloud-hosted, ensuring it is not only robust, secure and resilient, but also routinely backed-up and future-proof. At its heart is an urban traffic control (UTC) system running SCOOT (Split Cycle Offset Optimisation Technique), a real-time traffic control and monitoring solution.
This adaptive system is connected to Bristol's traffic signals at junctions and crossings and collects data from on-street detectors to optimise the flow of traffic at controlled junctions and so reduce the overall delay to drivers. Effectively, SCOOT maximises the available network capacity across the city network.
Siemens Mobility was the first to introduce cloud-based real-time adaptive traffic control to the market with hosted UTC. The latest version of the system, UTC-UX, builds on this with direct secure-by-design internet access with two-factor authentication for secure system access.
The system works with modern internet browsers and removes the need for specialised client software, meaning that access is possible from any web-enabled device.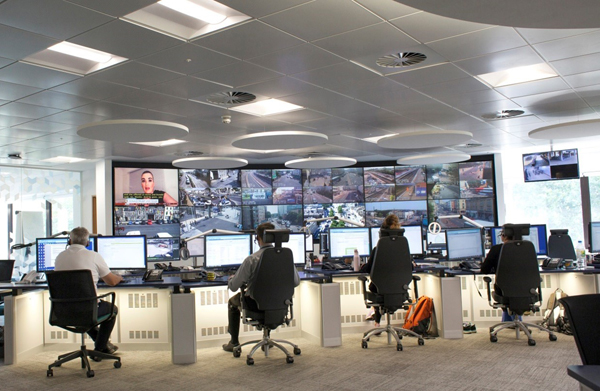 Hosted systems bring many benefits compared to locally-deployed systems, including enhanced security, automated backups and proven fast-restore procedures in the event that the underlying hardware fails, all of which is managed by Siemens Mobility at its Poole headquarters.
Remote working during lockdown
When a lockdown was announced by the UK Government in March, Bristol City Council instructed staff wherever possible to work from home. For principal UTMC engineer Jackie Davies and her traffic control team, this proved to be a surprisingly straightforward process, albeit one that still posed some challenges.
'Because the hosted systems from Siemens Mobility can be accessed from anywhere, our team doesn't need to be in the control centre to operate effectively,' Ms Davies said.
'In fact we are all quite used to working from home and can operate just as efficiently, even if we are miles apart.
'The only obstacle we had to overcome was that, due to data protection regulations, we are not able to access CCTV pictures remotely. So if we needed to, we called on colleagues from other teams who had to work from the centre to be our eyes on the ground.
'Similarly, if we had to carry out validation work, ordinarily we would use the CCTV to monitor the site in question, but during lockdown we went back to traditional site visits. Although these took more time, it was nevertheless quite rewarding to get our high-vis PPE back on.
'The Siemens Stratos traffic management and control system proved invaluable in helping us respond to the huge increase in data requests that we received. For example, the Department for Transport asked us for a very specific data set to help monitor the impact of COVID. We took data from our UTC and ANPR systems and using the Stratos Network Performance Module, our Business Intelligence team was able to simply and quickly email a daily report.
'Similarly, we were able to use the data to assess the impact of the changes we made to allow more social distancing and, paired with air quality data from our AQ team, to assess the impact of COVID on the city's air quality. By simply exporting the data to a CSV file, we were able to quickly and easily provide the relevant teams with the information they needed.
'Stratos also provided the communications channel to help our team operate effectively and efficiently. For example, the system's disruption module enables us to respond to disruptions on the network, such as an illegally parked or broken-down vehicle blocking a lane.
'Using the Watch List, an engineer at the start of their shift, or indeed any member of the team at any time, can quickly see what actions have been taken - changes to signal timing, VMS messages, parking services involvement etc.
'As we gradually moved out of lockdown and, particularly with the recent return of schools, we're starting to see more recognisable morning and evening weekday peaks. The system's flexibility means we can adapt to changing needs, with the control team able to work just as effectively remotely or in the centre as required.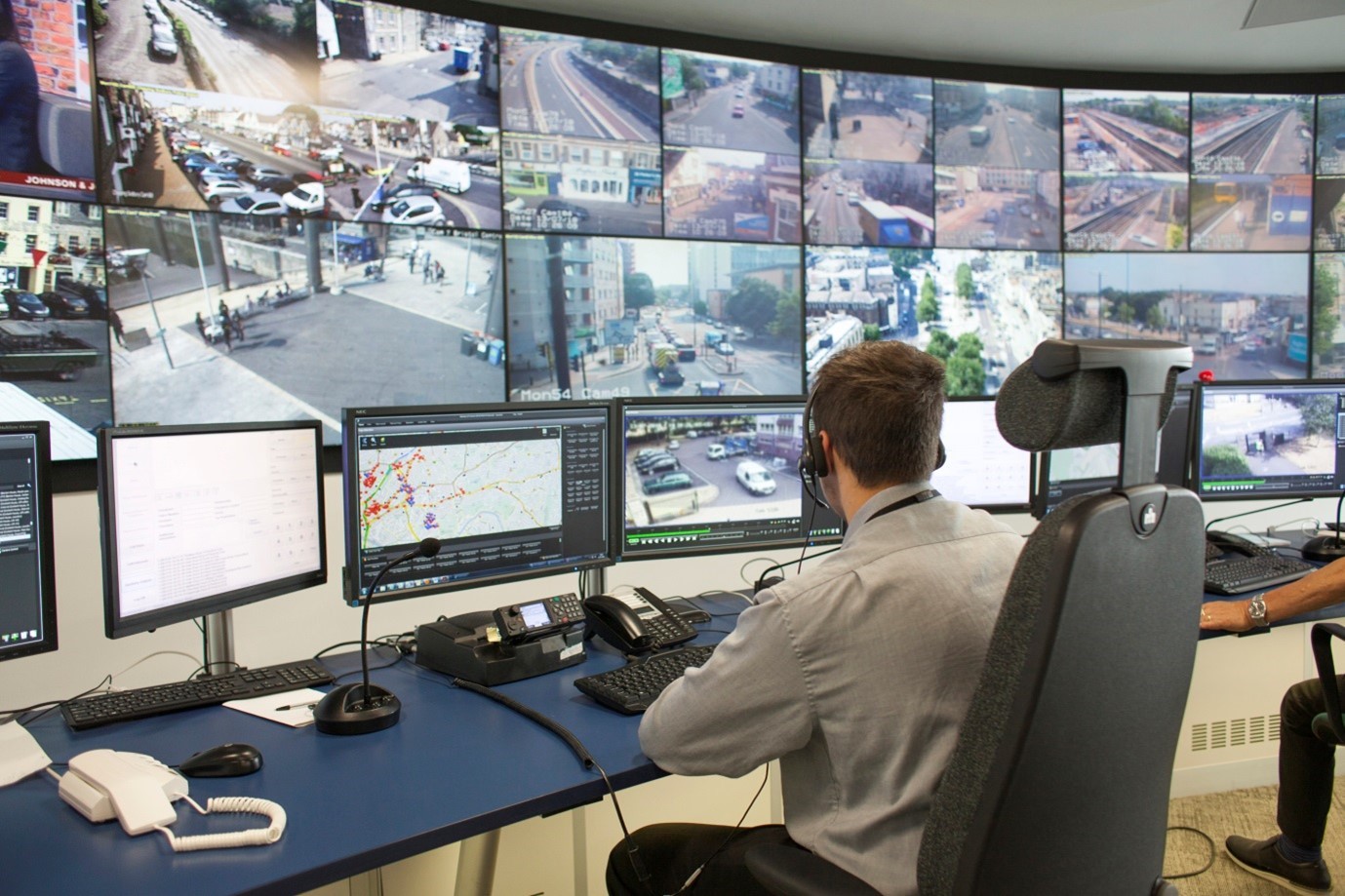 'Obviously this has been a hugely challenging and disruptive period for people right across the country, but from a traffic control perspective, the technology we invested in has made the process smooth and straightforward, with minimal impact on our ability to manage and control the network.'
Stratos traffic management system
In addition to the core UTC system, Bristol incorporated a number of Siemens Mobility's Stratos modules to help better manage the road network, delivering significant benefits to road users, businesses and residents, including strategy manager, network performance, car park, VMS and disruption modules.
The network performance module uses automatic number plate recognition (ANPR) cameras across the city to provide engineers with real-time visualisation, monitoring, profiling and alerts, with data including average vehicle speed and journey time, helping inform automated incident detection, data analysis and transport modelling.
Another major goal of the system is to help people make smarter travel choices. For example, the car park module manages the city's car parks and its park and ride facility provides real-time advice to drivers about the availability of spaces, which minimises congestion caused by queuing and circulating traffic.
A network of variable message signs also help road users react to unplanned disruptions, giving motorists real-time traffic information, as well as advanced warning of planned disruptions, such as roadworks and events.
Stratos is a continually evolving system, with Siemens Mobility introducing new features and functionality based on customer feedback and technology advances. Available from October, the bus information module will provide traffic managers with a new set of capabilities to visualise and better understand the movement of buses through their transport network and also analyse service performance against scheduled timetables.
Since its launch, Bristol's traffic control service has been a huge success, delivering real operational efficiencies which in turn have benefited the travelling public.
As the city's highways network evolves further, so too will the Stratos and UTC systems. With the core system established, there is flexibility for expansion to a 'next-generation' system and as new technology becomes available, such as connected vehicles and more interactive mobility applications, Siemens Mobility will continue to provide enhancements to help Bristol manage its road networks.