Nottingham-based civil and electrical engineering firm McCann is helping to upgrade eight heritage street lighting columns that are over 100 years old.
The columns will be restored and upgraded to accommodate energy efficient LED lighting.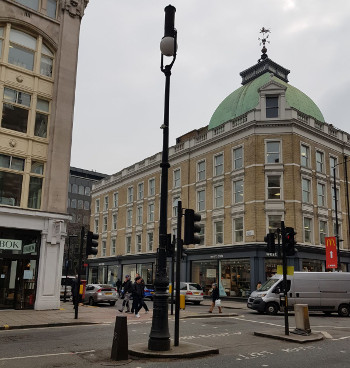 The restoration process involves stripping each column down, installing new strengthening bars, repairing imperfections, replacing the lantern bowl and lights and repainting the columns.
McCann said its work on the heritage columns follows on from recent street lighting works on The Mall and Constitution Hill.
McCann is a supply chain partner to Eurovia undertaking refurbishment and upgrade work of street lighting columns as part of the £35m West End Project - a scheme designed to transform the area around Tottenham Court Road.
It is working with Eurovia on the removal and refurbishment of the heritage columns.
Area manager Steve Ellis said: 'The West End Project is a landmark moment for Camden Borough, with significant investment pumped into the infrastructure of the area to make it even more attractive for residents, visitors and businesses.
'We've worked on LED lighting installation and maintenance projects across the country and we are delighted to be installing the latest in energy efficient LED lighting technology in Camden to keep the borough lit for many decades to come.'