Adam Selvey (pictured), director at Ramboll, on why housing is key to electric vehicle charging.
Since the UK government announced its intention to phase-out new petrol and diesel vehicles by 2040, much of the discussion has centred around upgrades and reinforcements in electrical generating capacity and infrastructure. With the recent publication of the Government's Road to Zero strategy the debate has broadened. It is finally being recognised that buildings will form a centre piece to any electric vehicles (EV) charging strategy.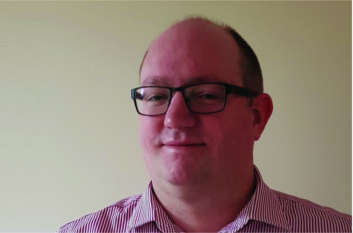 The Government acknowledges that 'the move to EVs will increase demand for electricity, and additional generation capacity will be needed'.
It is how buildings are designed to cope with the additional EV charging that will determine the overall impact on the UK generating system and power grid. The vast majority of charging will be where we work, rest and play, not at the traditional fuel station.
The strategy recognises that where we stop is where we will need to charge our vehicles. This means, fundamentally, buildings. The current trend is to install standard charging points and larger capacity connections such as fast and super rapid chargers. This approach will put pressure sooner on the UK's generating capacity and networks.
Smart charging is proposed to become the normal method of charging and will be the Government-funded choice by 2019. This will help to alleviate the burden because the extent of power delivered to charge an EV can be regulated dependant on the time of day and spare capacity in the energy network.
We may therefore find that we also have a variable tariff for vehicle charging dependant on the time of day. The Government acknowledges that they 'expect that as EVs go mainstream, charging at home overnight, or at workplaces, will continue to be the most attractive options'. This is when there is a significant amount of spare capacity within the UK's generating system.
Buildings installed with smart charging and potential building battery storage could play a big role in reducing the impact on both the UK generating system and power network. We will start to see the introduction of Smart Micro Grids in buildings. These can regulate the power between the incoming electrical supply, renewables, and battery storage. So, at peak time the amount of electricity taken from the grid for EV charging is reduced.
It is positive that to sit along the 'work, rest and play' charging infrastructure within buildings, the Government wants to build 'a world-class network of public charge points'. These are more suited to fast and super rapid chargers. This network is required to support high mileage drivers and people that do not have access to charging points at home or work. These larger capacity charging points are best located in services stations.
While there will no doubt be a need for a significant increase in electric capacity and infrastructure reinforcements, it is how we design charging networks in buildings and the time we charge our EVs that will help reduce the impact of these increases.