West Sussex County Council has had to postpone preparatory work on a £15m dualling scheme as it awaits the contractor's revised cost estimate.
The council said vegetation clearance on the A259 in Littlehampton and Angmering, which was to have started on Monday (January 7), will 'go ahead as soon as possible'.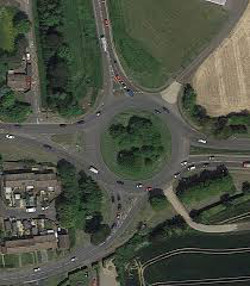 The work will clear the way for a £14.8m scheme to widen around 2km of single carriageway to dual carriageway between the new Fitzalan link road and the Body Shop roundabout and between Station Road, Angmering and the A280 roundabout (pictured).
The main contractor on the scheme is VolkerFitzpatrick.
The council said the clearance of vegetation and trees is needed so that pipework and other utilities can be moved and protected as the road scheme progresses and is expected to take about four months. Minimal traffic control should be needed, so it is hoped there will be little impact on traffic flow, the council said.
It added that none of the trees being cleared are subject to Tree Preservation Orders and a replanting scheme is currently being designed.
A West Sussex Highways spokesperson told Highways: 'We are awaiting the contractor's revised cost estimate for the scheme, which was delayed to accommodate some improvements to the drainage and acoustic fence design, the latter being required to minimise the visual impact for adjacent households.
'We have delayed the start of the site clearance phase until this information is available and to give senior officers time to approve any changes before starting the works.'
The spokesperson added: 'The scheme is being funded through public money, so we have a responsibility to ensure we have all the information we need before starting work.
'It is not anticipated that the site clearance postponement would delay the road widening work.'
According to the council website, the main works are expected to start in late spring/early summer and to last for between 12 and 18 months.
The council says that the scheme will be constructed off-line from the existing road network to minimise disruption to road users.