France-based international engineering group Egis has taken over Carillion's operations and maintenance contract for the M40.
The firm said the deal 'continues to reinforce its worldwide leadership in highway infrastructure operation and maintenance'.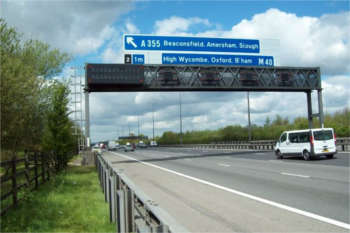 It added that the transaction is expected to secure the jobs of around 95 Carillion employees in a week where redundancies at the firm passed 2,200.
In a statement, Egis said it was 'delighted to be returning to the M40 through its newly created company Egis Road Operation M40 Ltd, having undertaken the initial startup of M40 operations and maintenance contract between 1997 and 2007.'
Egis describes itself an international group offering engineering, project structuring and operations services.
This week it also announced that its consolidated turnover reached €1.050bn in 2017, slightly up on 2016. The turnover breakdown between engineering (76% of sales) and operation and mobility services (24%) was unchanged.
The M40 motorway is one of the leading arteries to the North West of Great Britain and forms part of a European route E05.