A key industry body has welcomed the focus the two main political parties have given to the condition of the local road network during the General Election campaign.
The Road Surface Treatments Association (RSTA) questioned whether the 'additional £2bn' over the next four years for the local network pledged in the Conservative Party manifesto was new money however.
It also called for the cash to be invested in proactive maintenance programmes.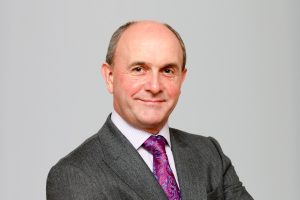 The expert body pointed out that while the Tories have promised the 'biggest ever pot-hole filling programme' as part of a National Infrastructure Strategy and Labour has said it would invest to make 'neglected local roads safer for drivers' other political parties have concentrated on bus and rail services.
RSTA chief executive Mike Harper (pictured) said: 'RSTA has long campaigned for the socio-economic importance of a well-maintained road network to be recognised and the necessary levels of funding investment to be provided.
'We warmly welcomed the inclusion of pledges to improve the road network in the Conservative and Labour manifestos. We hope that these promises are carried through.'
He added: 'Two billion pound over four years – if additional funding – is a substantial and useful amount to invest to make a real change.
'However, that change will not come from just filling potholes but from implementing proactive maintenance programmes that call upon the vast array of proven road surface treatments that would keep roads in a safe and serviceable condition and avoid potholes from forming in the first place.'
Responding to the Conservative pledge of £2bn, Richard Hayes, chief executive of the Institute of Highway Engineers, said: 'Sorry but we need the biggest ever asset management programme sustained over five plus years.'
Tories announce the biggest ever pothole filling programme , sorry but we need the biggest ever asset management programme sustained over 5 plus years https://t.co/o1AvepKoS6

— Richard Hayes (@ihehayes) November 24, 2019