The Road Surface Treatments Association (RSTA) is recruiting a new chief executive after Mike Harper announced that he will be stepping down from the role after the organisation's annual conference on 2 April.
Mr Harper will be returning to his consulting business, Mike Harper Consulting Ltd. He told Highways: 'I'd like to focus more on sustainable transport and also road safety issues going forward; both areas are very important to me.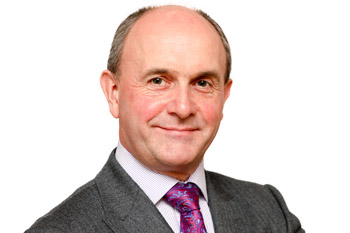 'My consultancy will also help to develop companies in the highways sector, particularly SMEs, to bring new products and processes to market appropriately, to create growth opportunities for them and to provide a wider range of materials options for highways engineers.
'The RSTA remains a strong and influential trade body in UK highways, that is well regarded in the industry and I have enjoyed my time there.'
Mr Harper took the helm at the RSTA last January, taking over from Dr Howard Robinson. He was previously the organisation's chief technical officer, having joined from materials specialists GCP Applied Technologies (formerly Stirling Lloyd), where he headed the firm's highways activities.
Before joining the RSTA, he was active within the organisation for nearly a decade, including a stint as chairman in 2005.
The RSTA was established in 2008 and describes itself as the focal point for the road surface maintenance industry with a primary focus on championing best practice and raising industry standards.
To replace Mr Harper it is looking for a highways industry professional with an existing track record of success at senior level, who is also an excellent communicator and 'people person'.
Mr Harper said: 'If anyone would like to put themselves forward for this important industry role, they should contact me at the RSTA.'