Leading barrier manufacturer Highway Care has made a strategic investment in Solar Gates UK, securing 30% of the company for an undisclosed fee.
The new collaboration means Highway Care can offer extra support to infrastructure and highways customers, including national rental, service and support of the Instaboom (pictured) and SoSec highways incursion solutions, which are owned by Solar Gates.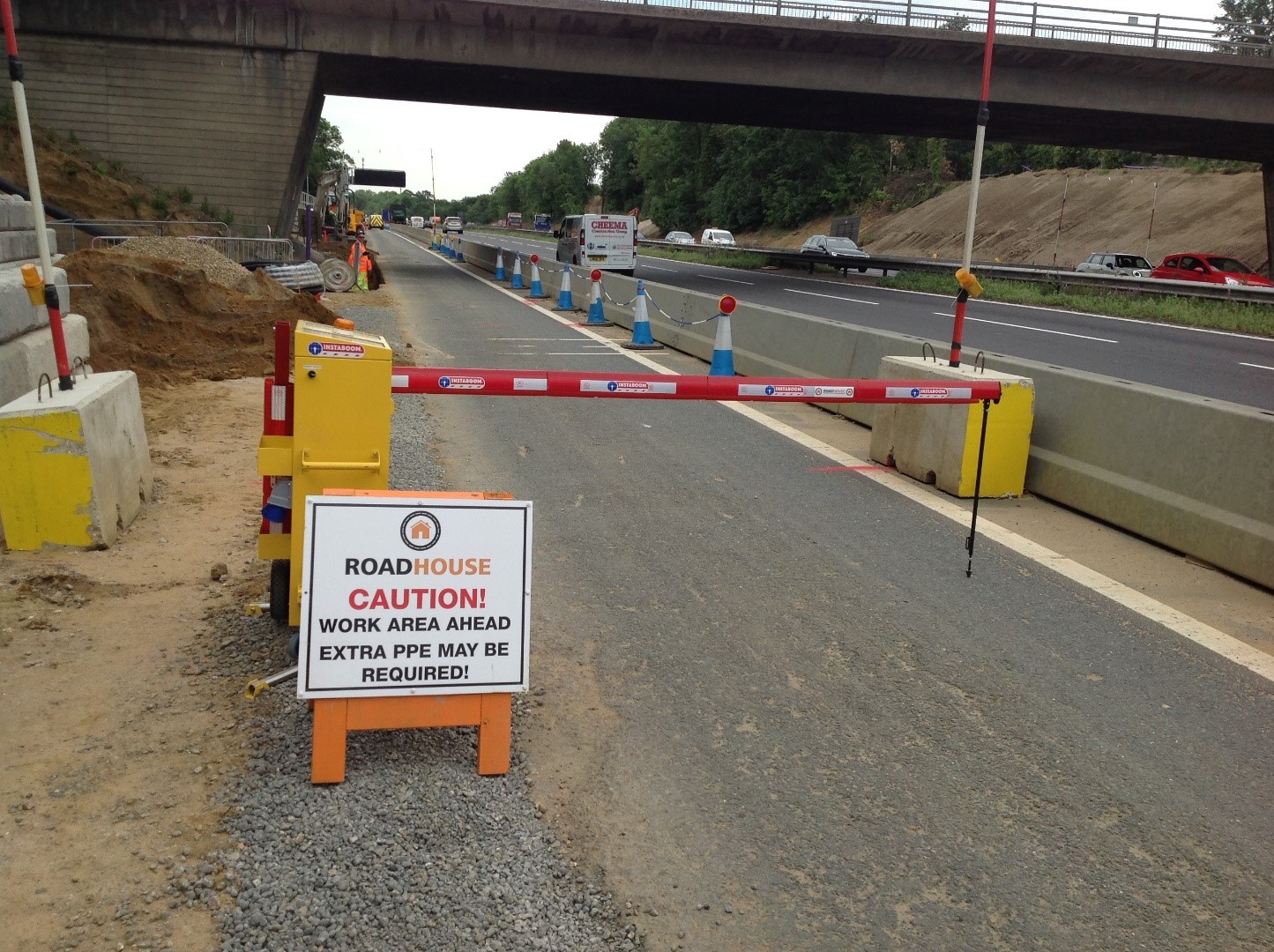 Outside of the UK, Highway Care will now offer the Instaboom and SoSec solutions to its International customers, increasing its portfolio of innovative solutions, which already include flagship products BG800 and HighwayGuard temporary barriers.
Antony Butcher, managing director, Highway Care said: 'In becoming a key stakeholder in Solar Gates UK, it will allow us all to work closely together on the development of the Instaboom and SoSec product ranges, utilising both companies' resources, and capabilities.
'This stake adds yet another string to our bow in being able to offer an all-round solution for highways – from product through to installation, from barrier to highway maintenance and security products, all with safety front of mind.
'This alliance will also give us the opportunity to capitalise on Highway Care's international presence to expand sales of these innovative solutions globally. It is an exciting time for both companies, and we look forward to working closely with Solar Gates UK.'
Neil Sampson, managing director, Solar Gates UK Ltd, said: 'Solar Gates UK are extremely excited to announce we have joined forces with Highway Care Ltd, who have invested in a 30% share of the company. Our working relationship goes back some years, when Highway Care assisted us in the redevelopment of the SoSec range of solar powered barriers for construction sites to make them suitable for the highways market.
'Last year, Instaboom was awarded Safety Innovation of the Year by Highways England and promoted as a safety solution in the Raising the Bar videos. With Highway Cares' expertise and experience with hire in the highways market, the joint venture will see the Instaboom brand promoted into areas beyond our normal reach.
'Furthermore, our long standing position as UK distributor and integrator for Italian O&O with their range of crash tested, PAS68, rising bollards allows Highway Care access to a market-leading and cost-effective range of automated security products to complement their existing anti-terrorist Security division.
'We look forward to seeing the Instaboom brand move into new territories and developing a strong, successful and cohesive relationship with our new partners.'