Article


SIB 2016: Event featured on BBC Radio
14/11/2016
Hear BBC Radio Leicester's Helen McCarthy report from the event, where she went to investigate the outdoor track, and was clearly impressed.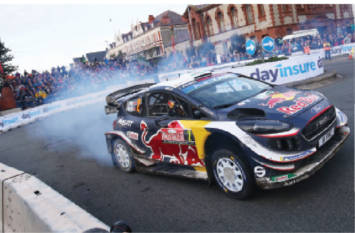 Impact protection: Days at the races
24/01/2019
There can be few greater challenges for a barrier system than a rally car track, requiring a product that is easy to assemble and transport, not to mention one that can stand up to high speed crashes. Highway Care took the barriers podium on the notoriously difficult Wales Rally GB.