A Department for Transport (DfT) official has said the argument has been won on highway authority incentive funding and the system is likely to continue into the next parliament.
The current Highways Maintenance Incentive Fund - created by top slicing grant funding - gives highway authorities an annual cash pot based on self-assessed performance.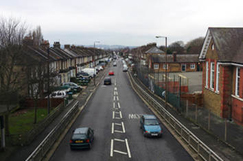 Highways understands that the current system is likely to be fixed until the end of this Parliament; however a range of adaptations have been discussed for the future.
Speaking at Traffex Seeing is Believing, Gary Kemp, a highways maintenance, resilience and innovation official at the DfT, told Highways: 'we have clearly demonstrated that incentive funding is working. It has been accepted by local authorities. So I would think no matter who is in power some form of incentive element will come in next parliament.'
The current system divides authorities into Bands 1, 2 and 3, with the lowest band authorities losing their share of the funding pot. It is worth £176m a year up to 2020/21.
Some have suggested the system could have a band 4 at some point and the self assessment questionnaire could include issue such as data management and digital innovation.