Labour's shadow transport secretary, Jim McMahon (pictured), has called for 'a comprehensive new national cycling safety campaign targeted at both cyclists and motorists'.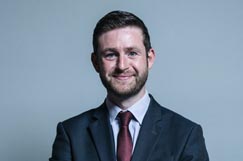 Writing for the Labour List website, he said the increase in cycling numbers seen in the last six months will not be maintained if 'we fail to make our roads safe enough to cycle'.
'Thousands more people are cycling compared to six months ago. We have a unique opportunity to build on this progress, but the government is squandering it. Nobody wants a return to the levels of pollution and congestion we saw before the lockdown began.'
Commenting on COVID-19, Mr McMahon said the crisis has posed significant challenges for the transport industry 'that will remain with us for years or decades to come'.
However, he added the sector will play 'a crucial role in the immediate crisis response and the longer-term recovery'.