Will Lumb (top, right) and Jon Hart (bottom, right) of award winning infrastructure law firm Pinsent Masons LLP take a look at the principles and practical steps those in the highways sector should consider as lockdown starts to come to an end.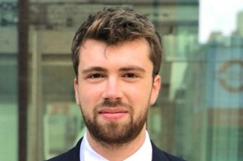 We're on our way out, aren't we? Two months after lockdown (covered in our March article in Highways), construction is beginning to plot a path out of the COVID disruption. On 20 May, Build UK reported that construction had restarted on 86% of major sites, with output at 75% of pre-COVID levels.
While many parts of the sector have sought to soldier on during lockdown (indeed, taking advantage of reduced road traffic), this article picks up the new challenges industry faces as it attempts to return to a 'new normal', and is weaned off emergency support from government.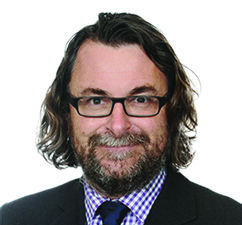 PPN 02/20
A key feature of this support is the Government's Supplier Relief Scheme, as set out in Public Procurement Notice 02/20 ("PPN 02/20"). PPN 02/20 aims to 'ensure service continuity' and to ensure that 'suppliers at risk are in a position to resume normal contract delivery once the outbreak is over'.
It does this by empowering public sector authorities to make a broad range of variations to payments under contracts with suppliers. Among the options available to authorities are accelerated payment of invoices and amendments to payment mechanics to allow more regular or more 'front-loaded' payment.
As a result, many suppliers and sub-contractors in the supply chain may have been insulated from some of the effects of the current crisis. Furthermore, they are faced with administering and managing new contractual arrangements and arguably new corporate governance priorities.
However, unless there are further interventions by the Treasury, these arrangements are due to be wound up at the end of June, irrespective of whether you have signed up to PPN 02/20, the checklist which addresses key areas for consideration for those in the industry in negotiating the complex post-lockdown landscape.
Key principles
Be mindful of Government guidance on fair and responsible contractual behaviour.
This first point should be taken to have the broadest possible application not just to contractors and subcontractors, but to employers too. Despite the actions of some individuals in recent weeks, as the Government reminds us, recovery will be a collective endeavour – as highlighted in the Cabinet Office guidance issued in May (and previously highlighted in Highways).
For the sector, this is something for which all in the industry will have responsibility. With the withdrawal of the artificial liquidity flowing through supply chains with the end of the supplier relief schemes, it is likely that a delayed wave of disruption to contractual arrangements may hit the industry. Pressure points are likely to arise on payment, programme, availability of materials, and supply chain insolvency. This in turn may lead to an attempt at strict enforcement of contractual rights.
The view of Government and industry bodies, however, is that behaviour that may in ordinary times be considered commercially prudent for the company is likely to compromise the recovery of the industry as a whole and come back to bite those adopting this approach. Note for example the Construction Leadership Council's statement on payment and contracts: 'All firms should think hard about how their reputation could be damaged by not doing the right thing.'
How will your organisation respond to this challenge?
Keep talking…
Open, transparent and proactive dialogue with authorities and those in the supply chain may help to deliver these positive outcomes and is a key way those in the industry can ensure they are acting in the spirit of Government and industry guidance. Ensure that you are engaging in a collaborative manner at the earliest possible opportunity.
…But reserve your rights
Even so, when dealing with those in the supply chain and other contractual counterparties, companies should ensure that they are protecting their contractual positions. Provisional discussions and correspondence with contractual counterparties concerning matters such as breaches, and amendments, should be on a 'without prejudice/ subject to contract' basis. This will help ensure that any provisional discussions do not change the underlying contractual position, and that any discussions held with a genuine attempt to meet the challenge facing the parties will not, if unsuccessful, later be used against them. This will provide certainty to the parties and help avoid unintended consequences.
Write it down!
Record keeping will continue to be critical on a number of levels. Suppliers receiving support under the Supplier Relief Scheme should ensure they keep all records required under the terms of their relief. For example, relief is often conditional on the recipient making onward payment to the supply chain as provided for under the contract, and on the recipient not claiming other forms of government relief, such as that otherwise available under the Job Retention Scheme.
Administering claims for relief will take time – employers may not have had the opportunity to properly assess the merits of claims. Suppliers should therefore be prepared to show that they were eligible, and that they have performed their obligations under the schemes – especially as authorities will have extensive powers to claw back payments during a post relief scheme 'cleaning up' period.
Correspondence surrounding contractual amendments and dealing with breaches should be in writing wherever possible. Variations should always be made in writing. Where parties agree an accommodation over a contractual breach that does not have contractual force, a written record of the same can support a collaborative approach to dealing with a sensitive situation for all concerned.
Written records, in short, will reduce the scope for misunderstanding and later dispute, especially given the fast-moving environment the industry will continue to be confronted with.
Firms may also be able to demonstrate that they have acted in the spirit of Government and industry guidance on fair and responsible contractual behaviour. Records are potentially a critical tool in post-crisis reputation management.
Build intelligence
As the adage goes, knowledge is power. Firms need to ensure they are proactive in knowledge building about the impact of the coronavirus on their business and those of the other firms they deal with. Proactively building intelligence and 'horizon scanning' will ensure management are in the best possible position to meet the challenges ahead.
Firms should review the state of their projects, and evaluate likely issues, and start to build a plan of how to deal with them. As discussed above, it is essential that firms engage with contractual counterparties.
On the commercial side, this will involve firms determining, broadly, whether they will be able to return to pre-COVID levels of contractual delivery through consideration of factors including material and labour availability and the practical impact of site-specific social distancing and other COVID prevention measures.
As part of this review, you should evaluate your room for manoeuvre in dealing with possible contractual amendments and breaches. Determine how concessions made to one supplier may affect the operations of your business elsewhere.
When does normal start (again)?
Where you have received supplier relief, ensure you engage to determine how (and when) the resumption of normal contractual delivery is going to be managed. For example, an amended payment programme may have to be agreed to account for any advance payments. Where there are KPI provisions in the contract, you may wish to discuss an amended basis to account for the impact of lockdown – if your project is a PPP/PFI scheme then there may be specific guidance on this point to consider.
Be prepared to deal with contractual breaches
Given the current scale of disruption to the industry, there is a significant possibility that your business will be impacted in some way by breaches of contracts. Ensure that you are in a position to mitigate their effects, of course, bearing in mind industry guidance on responsible and fair contractual behaviour.
Consider your ability to call on guarantees and collateral warranties to ensure continuity of delivery and your ability, in the last instance, to make use of termination provisions in the contract, and the steps you can take to do so.
Note that there may be new restrictions on enforcing security, as per the Cabinet Office model terms for changing contracts dated 19 May.
Beware of supply chain insolvency
There is increasing concern in the industry about widespread financial distress and possible insolvency in the supply chain, which will of course have multiple knock-on effects.
The Government has taken separate measures to deal with the sharp shock of COVID-19 to cash-flow in the broader economy. For example, there is currently a ban, effective until at least the end of June, on the presentation of winding-up petitions in all but very limited circumstances.
Beyond the unavailability of key legal mechanisms for recovering debts, companies will be expected to act in the spirit of government and industry guidance: the law may also be changing in this area with the Corporate Insolvency and Governance Bill on the stocks. As always it is going to be important to see what practical steps can be taken and how resilience can be built into subcontract arrangements.
Are we there yet?
The tentative pick-up in activity seen recently is certainly heartening after almost two months of dramatic decline, but there are many additional things to consider as we collectively look down the road. Some of the biggest challenges will perhaps still lie ahead.