County councils have raised alarm bells as a string of top tier authorities are in the throes of financial meltdown, raising the prospect of cuts to highways that could 'put us back 10 years' in the words of one insider.
Counties have warned that a basic 'core offer' of local services could be become the norm without additional resources, with highways in the firing line for the most drastic cuts in troubled councils such as Northamptonshire, East Sussex and Lancashire.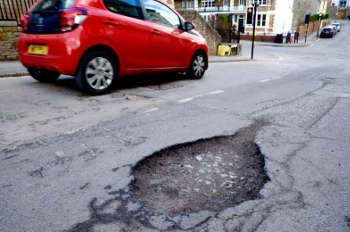 East Sussex County Council has said it plans to strip back services to the 'legal minimum' amid calls for talks with central government, after it claimed it had saved £129m since 2010.
A recent audit by Grant Thornton said Lancashire County Councils is at a 'tipping point'.
Tony Ciaburro, former corporate director for place commissioning at Northamptonshire CC, told Highways that roads services could 'go back to the bad old days' of 10 years ago with a reactive maintenance approach taken up in cash-strapped councils like Northants. This would mean progress on asset management across the sector in recent years would be thrown out of the window in some authorities, leading to more deterioration and greater costs in the long-term.
This would send highways services into a funding spiral as they would receive less funding through the Department for Transport's Incentive Fund under the self-assessment process as a result.
Mr Ciaburro suggested that regional taskforces could help to make smarter use of the resources available and provide peer-review like support to aid failing neighbours.
He also asked whether England could still afford for every highway authority to have its own service capacity or whether regional contractual arrangements were needed, suggesting that more money could be saved on procurement and back office elements.
'There has been work on collaboration and contract frameworks but it always stops short of one point, no one wants to sacrifice authority over their locality.'
The County Councils Network (CCN) - representing England's largest authorities - said councils faced a funding shortfall of £3.2bn over the next two years, £1.8bn of which is due to projected demand and future inflationary pressures.
A basic 'core offer' of services could be become the norm - meaning highways services could be cut back to little more than reactive maintenance according to some - CCN said.
The group called on the Treasury to 'better understand the pressures we are under' and support local government with short-term resources for the next financial year, ahead of a longer-term deal in the Spending Review.
A questionnaire of council leaders found that just one third (33%) were confident they will be able to deliver a balanced budget in 2020/21 without an extra cash injection, with 66% are 'not confident' or 'neutral'.
Cllr Paul Carter, CCN Chairman and leader of Kent County Council: 'High performing authorities such as East Sussex won't be the last to set out a "core offer"' providing little more than statutory services, without additional help.
'It is clear that unless Government finds a long-term solution to council funding and a fairer distribution of resources between authorities, other well managed county councils could find themselves unable to balance the books.'
Update: Northamptonshire has aggreed core spending priorities, which include highways.