Tom van Vuren (pictured), technical director and practice leader for transport planning at Mott MacDonald, Australia, discusses what the COVID-19 outbreak can teach us about transport modelling.
A newspaper article in the earlier stages of the coronavirus pandemic used a headline that many of us working in transport could relate to: 'Coronavirus exposes the problems and pitfalls of modelling' (The Guardian 26 March 2020).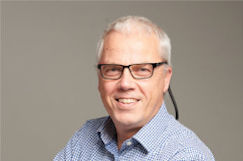 The need for, and reliance on, epidemiological modelling in this particular case has been exceptional and very visible to a public seeking answers, rather than wanting to understand how these were derived.
Transport models have long faced similar confrontations. Inevitably, transport policies and projects result in winners and losers, and obviously those losers will be vocal. The models are blamed.
Often the distribution of the costs and benefits are skewed, with concentrated costs for a few and dispersed benefits for many, which exacerbates the opposition to the measure and has regularly led to attempts to discredit the models used to underpin the decision. Modelling itself cannot be the sole defence – experience, expertise and judgement in the use of the results are essential.
Of course, for decisions as important as the long-term consequences of a transport policy or project on urban structure and the wider well-being of the population, we need some kind of modelling. We must have predictions of the outcomes of alternative decisions. And that is even more pertinent in the evaluation of the success of an intervention after implementation – modelling the counterfactual (what would have happened if had done nothing or something different) will help explain to a critical public and help decision-makers learn for the future.
The Guardian headline mentioned above and more recent articles elsewhere for example a Nature article of 2 April and a Conversation article of 4 April point to a number of lessons that we can learn from the COVID response to modelling
Without good data, it is really hard to model, and the results inevitably have wide error bands. That was obvious in the early stages of the spread of the coronavirus, but it is also true for transport modelling. To what extent will previous trends and relationships continue? Will the way in which different modes are valued, the number and types of trips we make, differ in a post-COVID world? More than ever, old trends or poorly collected new surveys will make the models and the predictions less useful and more dependent on assumptions.
As they are mathematical constructs of complex phenomena, every model is full of assumptions. It is important to make these explicit so that a reader or end-user understands the model's limitations and to what extent the results can be relied on in each application. I would say that any debate on travel demand forecasts should, first and foremost, focus on the assumptions rather than the model itself. Without understanding and respecting these, the cautious findings of researchers will become the self-assured claims of politicians or activists.
There is always the risk of tried and tested models not being applicable for new situations. In the early stages of my career, all road forecasts were made with single-mode, car-only assignment models. Only after we saw practical examples of induced demand, generated traffic, did our practical models evolve to become multi-modal and represent additional responses to roads projects - not only mode choice but also destination choice and even departure time choice.
These had existed in academia but had been rarely implemented and used in actual decision-making. Some models may have an inherent bias; Caroline Criado Perez's book Invisible Women provides examples that force us to question traditional segmentation in transport models, and the valuation of benefits and disbenefits across the population.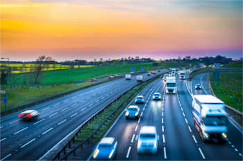 We need to be prepared to change the model and to change the inputs and assumptions when new facts emerge, even if that indicates that a previous decision was wrong. Be willing to learn! Anecdotal evidence suggests that this is what led to a change in government policy in response to the COVID crisis. Just think what would be possible if new facts emerge showing that a transport intervention is actually not such a good idea. A political problem, probably, but what a triumph for evidence-based decision-making! Models cannot make the decisions –sense-checking, peer review, triangulation – we have enough tools available to validate the numbers, including the results from alternative models.
There is always uncertainty in the inputs to the forecasts. The future is even more uncertain than before and transport models rely on predictions of the economy, of the population, of urban development, and of travel behaviour over a long period of time, possibly more than 30 years ahead. Transport demand forecasts made before 2020 will inevitably turn out wrong – were the models wrong or our assumed future inputs? We must be willing to model different futures, different scenarios and be able to explain to people that there is a range of forecasts and that sometimes it's impossible to say which one is more likely to occur. And let's hope for a more helpful response than that attributed to LB Johnson: 'Ranges are for cattle, give me a number.'
Ever since stepping foot on British soil, it has surprised me that so much of the transport modelling effort in the UK is focused on project appraisal, and how little it is used to support policy-making. Even WebTAG, as Transport Analysis Guidance, is strongly driven by the needs of a robust appraisal of projects. It is not clear to me if such models contain all the levers or represent all responses to transport policies that focus on say behavioural change or active mode promotion. As I wrote in my July 2019 Highways Magazine article Limited Visibility, models will need to change to support climate change policy, and models will need to change to support a post-COVID transport world.
Quite a few of my transport planning colleagues hope that some of the beneficial side-effects of the responses to the pandemic: empty roads, improved air quality, greatly increased numbers of cyclists, will remain a feature of the future post-COVID transport system.
Modelling cannot help establish whether that will or will not be the case. But modelling can help identify what kinds of measure might help lock in these behaviours, be they regulatory or behavioural nudges or supply-side measures such as the temporary bicycle lanes installed in cities around the world. Rather than claiming the ability to forecast that future, what-if scenarios will help determine how the future transport system can be cleaner and greener. We can use our models better, to move from a predict and provide a paradigm to one of decide and provide.
And research is necessary to underpin the credibility of model assumptions. For example, will the continued need for social distancing mean that public transport becomes a less attractive alternative than is currently reflected in our models? To what extent will work from home become the norm? And will a reduction in commute trips be counterbalanced by increased travel for leisure and exercise? How will economic uncertainty affect car ownership? And what about oil prices?
The COVID crisis has illustrated to many that transport is indeed a derived demand, but that not everyone has the same opportunity to respond. We must model (and then keep monitoring) the wider health, environmental and socioeconomic impacts of transport interventions post-lockdown and control measures, with short, medium and long-term timeframes, and with a social lens to look at how this impacts differentially across society. We should welcome greater transparency and participation to allow effective scrutiny and challenge from scientists outside of our field.
For me, rather than coronavirus having exposed the problems and pitfalls of modelling, it has illustrated its value. The same is true for transport.