The Government has published the maintenance allocations for each highway authority in England for 2020/2021.
The funding is based on a formula using 2019 road length data provided by each local authority and takes into account the number of highways assets such as bridges and lighting columns they are each responsible for.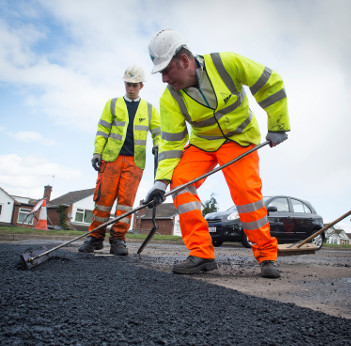 A useful webpage on the government's website outlines the many different existing and previous funding streams including the local highways maintenance – needs element funding – equivalent to £725m in 2020/21.
This existing needs-based formula totals £4.7bn over the 6-year funding period between 2015/16 and 2020/21. In 2020/21, the £725m has been reduced to £674m, as the needs element funding is not applicable to local authorities who have opted to receive their retained business rates instead.
Funding for England in 2020/21 includes the £500m Pothole Fund annual share, the £100m Challenge Fund annual share, and the £50m Pothole Action Fund annual share.
The Government has also recently allocated a multi-billion pound package for maintenance and active travel under its £5bn bus and cycling fund announced in February.
Outside of the needs based formula big winners include Kent, Lincolnshire, Devon, Cornwall, Norfolk, Esses, North Yorkshire and Cumbria who won extra Challenge and Pothole Fund support.
The full list of local authority funding allocations can be found here:
Breaking it down by region:
over £108m to the South East, in addition to the just under £120m of block formula funding and nearly £27m of incentive element funding in 2020/21
£72m to the East Midlands, in addition to the £83m of block formula funding and £17m of incentive element funding in 2020/21
£74m to the West Midlands, in addition to the £79m of block formula funding and £16m of incentive element funding in 2020/21
over £84 million to the North West, in addition to the £96.3m of block formula funding and £20m of incentive element funding in 2020/21
£36m to the North East, in addition to the £41.3m of block formula funding and £8m of incentive element funding in 2020/21
£72m to Yorkshire and Humber, in addition to the £75.3m of block formula funding and £15m of incentive element funding in 2020/21
£88m to the East of England, in addition to the £99.3m of block formula funding and £20m of incentive element funding in 2020/21
£112m to the South West, in addition to the £130.5 m of block formula funding and £27m of incentive element funding in 2020/21