Drivers could be given up to £6,000 to swap their petrol or diesel cars for electric ones, according to reports.
The cash would be delivered under a scrappage scheme, inspired by the last Labour Government's diesel scrappage drive, the Telegraph said.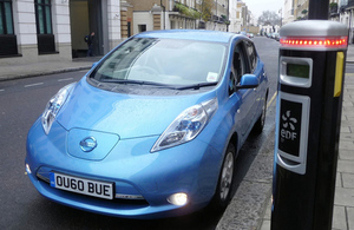 The move is part of plans being considered by prime minister Boris Johnson ahead of a major speech to relaunch the economy and is designed to provide a 'shot in the arm' for UK electric car manufacturing and the car industry as a whole after it was devastated by the coronavirus lockdown.
The Telegraph reported that Mr Johnson is determined to press ahead with Conservative manifesto commitments, including 'levelling up' the country with investment in poorer areas and large-scale infrastructure projects such as HS2 and new hospitals, 'to pivot the nation's thinking from survival to recovery'.
It added that the scrappage scheme Government would help to stimulate new car sales, which are down almost 90% because of the lockdown, as well as contributing to the ban on the sale of new petrol and diesel cars by 2035.
AA president Edmund King said: 'Offering £6,000 to swap a petrol or diesel car for an electric car would be a fantastic move, and should it get the green light people should take up the deal.
'At the start of the year we said that scrapping VAT on electric vehicles would be the most influential move to persuade drivers to go electric. A grant like this would be just as good and would help both car manufacturers and air quality.'
He added: 'In order to help aid the economic recovery to COVID-19, investment should also be made in gigafactories. This would mean batteries could be developed, built and recycled in the UK to keep our carbon footprint down, while producing highly skilled jobs. We also need more charging points to help convince drivers that they can always get home.'