The MPs who led an unprecedented joint inquiry into Government plans to tackle air pollution have accused ministers of 'dragging their feet' on the issue.
Four parliamentary committees have published the Government's response to their report, which was published in March and made 29 recommendations, many of which have been rejected or sidestepped in the' response.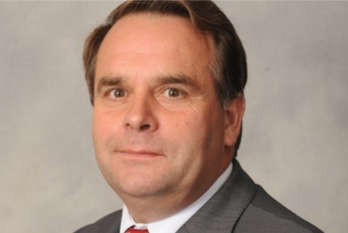 Neil Parish, chair of the Environment Food and Rural Affairs Committee (pictured), said: 'Whilst we appreciate the initial positive steps, we are concerned that the Government is shying away from the bold action needed to tackle this crisis.
'Our report called on Government to promote cross-departmental working, force car manufacturers to contribute to a Clean Air Fund, and commit real financial support to local authorities breaching NO2 limits. We see little evidence of this happening.'
He added: 'The level of support available to local authorities is currently inadequate. Defra has instructed an additional 33 local authorities to tackle NO2 breaches, but so far only £1.65m has been allocated to support them. That is clearly not enough. We expect a properly resourced national support scheme and urge the Government to commit to significant funding increases as soon as possible.'
Lilian Greenwood, chair of the Transport Select Committee, said: 'Our report called on the Government to take action to reduce our reliance on cars and increase the use of public transport.
'We are disappointed, therefore, that the response does not include any substantial public transport or urban planning initiatives. More concerning is the Government's failure to address plans for cleaner vehicles – which will be handled in a different strategy – given that we specifically called for departments to work together.
'We expect the forthcoming Road To Zero strategy to make clear commitments to accelerating low-emission vehicle uptake, improving electric charging infrastructure, and getting more people walking, cycling and using public transport.'
The Health and Social Care Committee and the Environmental Audit Committee also took part in the inquiry.
Key transport-related recommendations in the committees' report covered Clean Air Zones (CAZs) and the Government's pledge to ban the sale of new petrol and diesel vehicles from 2040.
In the report, the committees said that where local authorities who are regularly exceeding NO2 concentration limits identify a charging CAZ as the most effective mitigation strategy, they should be able to receive Government support for implementing a CAZ 'without having to go to onerous lengths to demonstrate the inefficacy of other options'.
In response, the Government stated that: 'if a local authority can identify measures other than a charging CAZ that are at least as effective at reducing NO2, those measures should be preferred.'
In response to a call from the committees for the ban on new petrol and diesel vehicles to be brought forward, the Government re-iterated its existing approach.