Andy Pledge of the Retroreflective Equipment Manufacturers Association (REMA) speaks to Dominic Browne about the National Crash Demonstration Day, sponsored by Mason Street Furniture, taking place on 6 July.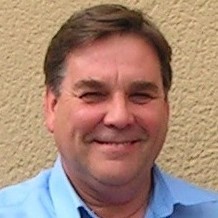 What do you think will be the highlights of National Crash Demonstration Day and the main insights that industry and clients can gain?
Following discussions with members of professional institutions, we know one of the issues they face is around changes to the Design Manual for Roads and Bridges, involving the reduction in the amount of mandatory guidance now being provided, in favour of a more risk-assessment-based approach.
As a consequence, we have created a series of demonstrations that will provide the audience with examples of passive product performance in situations above and beyond those to which the products were initially tested, thereby providing a personal experience for attendees that they can use as a base for future risk assessments for their designs. Listening to the audience reactions and comments to each of the demonstrations will also provide valuable feedback to manufacturers and suppliers.
The first demonstration will remind us why we need to consider passively safe items. We will be steering a remotely controlled car into a traditional and unforgiving 140mm diameter steel post at high speed and from experience, we expect devastating results. There are still thousands of unprotected items like this along the roadside on the local A and B road network, and this demonstration, together with those that follow, will help to show the significant difference in terms of the likelihood of injury and death resulting from collisions with traditional and passive items.
The second demonstration will involve an NE rated 114mm diameter fibre composite traffic signal post that is still relatively new to the market. The post will be supporting a three aspect signal head that is energised and will be fitted with an isolation system that will cut the power to the assembly when it is struck. The aim is to show how effective these isolation systems are at providing a safe disconnection upon impact, and that their use should always be considered, not only for passive items but for traditional items too.
The third demonstration is of a passively safe 15-metre length steel lighting column. This item is HE rated, meaning that it will bring the vehicle to a stop within the length of the column, wrapping around the vehicle to do so.
The fourth demonstration will involve an increasingly familiar sight — passively safe NE rated post, supporting a lighter weight VMS, together with a solar panel and a wind turbine. Increasing use of this type of power supply is being used to illuminate and operate fixed signs and VMS, and the demonstration is intended to show that these devices should not interfere with the operation of the passively safe post in a collision, despite the products not having been tested in this configuration.
The fifth and final demonstration of the day will see a NE rated passively safe post, placed within the working width of a length of Tensioned Corrugated Beam (TCB) restraint system. Current advice permits this combination but requires the designer to be satisfied that the NE rated product will perform as tested when struck. As no testing of this sort has ever been carried out by anyone, ever, the guidance falls well short of offering any real value. By conducting the demonstration, we can learn if the combination does appear safe, and if so, will hopefully lead to greater use of this combination, the designer having gained some experience of how the products perform in this arrangement.
What are the main challenges facing the passive safety and vehicle restraint sector at the moment?
As with all sectors, the reliability of the supply chain and the resultant price fluctuations are the most pressing and challenging issues. Beyond this, the use of passively safe products (and I include restraint systems under this heading) in situations that they have not been tested for is the issue that we get more queries about than any other. It's only by seeing how products regularly perform that designers can appreciate their effectiveness in differing situations. You can't test for everything but you can gain trust in a system's ability to reduce injury in any given circumstance.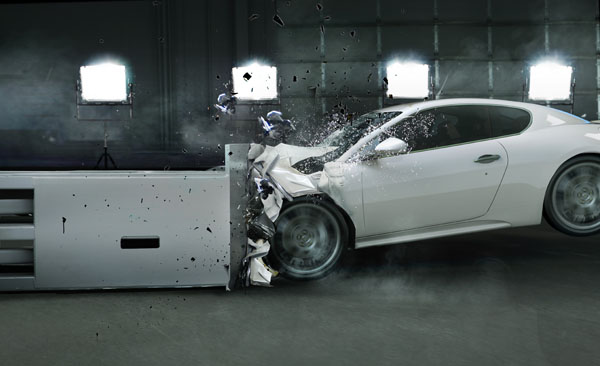 How has Brexit impacted the sector and will it lead to an update in regulations and certification?
The current regulations surrounding passive safety were updated in 2019. So, under CEN rules we are another two years off any review. The updated regulations permitted greater use of simulation work, which is to be applauded, as this allows greater flexibility and can demonstrate a variety of scenarios previously ignored. Hopefully, demonstration days such as this will stimulate consideration of what should be looked at within the current standard at the next review. I sit on the UK Passive Safety mirror committee for BSi (B509/10) and will endeavour to bring what we learn to the table. Unfortunately, the certification process is currently in a muddle.
Manufacturers appear to need to certify their products twice, once for the UK market and once for the EU. Test house results in the UK are not likely to be accepted across the EU in future. The Government needs to get behind this and resolve the problem with its EU counterparts. From what I have seen, we are getting nowhere slowly with no resolution to the problem in sight. The deadline for all this is January 2023.
Where do we take the passive safety revolution next and what are the challenges?
We have only really dealt with lighting columns, sign posts and signal poles up to now. However, there are many more roadside items that need considering when it comes to the local road network: mobile phone masts and telegraph poles are just two examples, and we really need to start looking at trees within a few metres of the carriageway.
The only two barriers to passively safe products are the willingness to embrace the concept and the cost. I often hear the same argument from reluctant individuals, who state that they should not be designing for idiots. It is a difficult and unfortunate mindset to deal with. However, I have yet to meet someone who has witnessed a demonstration of a high speed collision with a traditional post who has not been affected by it.
Passive safety products are proven to be cost effective on the trunk road network, as they often negate the requirement for a restraint system. On the local road network, the use of restraint systems is patchy and unco-ordinated, with some local authorities not following the relevant advice and guidance available.
In addition, the current system of cost benefit analysis doesn't work for products that need to be distributed across the network to derive a benefit. Single vehicle loss of control collisions occur anywhere and everywhere. You will not find a particular location that stands out, but you may find types of locations that do. It takes a lot of time and effort to review a network to find the most likely types of layouts that will benefit from passive safety, and even then it may be many years before your work delivers results.
A different approach to analysis is required, such as the safe system initiative, where mass action is used to improve road safety, rather than targeting individual sites each year.
What does the future hold for vehicle restraint systems?
The reliance on technology to minimise collisions within controlled corridors of movement will increase exponentially. Restraint systems are key to this concept and we will likely see greater use of stiffer systems with little or no flexibility. Speeds will have to be further reduced to offset the likelihood of injury during a collision with these systems, and it is inevitable that speed limiting devices in vehicles will become the norm.
On local roads, it will be automatic speed reduction again that will improve road safety, rather than increased roadside infrastructure. In an ideal world, designing out collisions with roadside items would start with the road alignment, as it does in Scandinavia, where shallow cutting slopes are employed either side of the carriageway to great effect wherever possible, and wide clear zone areas. We have not had the luxury of space for either in the UK.
What is your message to the Government on behalf of the sector?
Get your act together regarding the certification of construction products following Brexit. The current situation is stifling innovation and causing so much uncertainty in the industry, inevitably leading to job losses and company closures.
What is our message to the clients?
Whatever you design by the roadside, allow your teams to consider errant vehicles. People leave the carriageway every day for any number of reasons, and not necessarily because they are doing anything wrong. The fact is, we all make mistakes and we should allow for it. To not do so is unprofessional and unforgivable.
The current lottery of who lives and dies, dependent on where they leave the road, is unacceptable.