North Yorkshire County Council is considering using a 'Teckal' company in order to improve its highway maintenance services.
The council currently delivers its highways service via contracts with its maintenance contractor, Ringway, and professional services consultant, WSP. These will be ending in 2021 and 2020 respectively.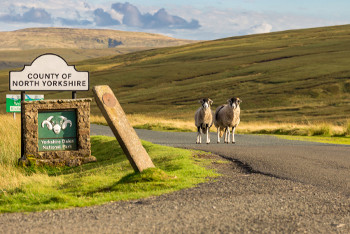 Despite these arrangements having 'delivered significant improvements to the condition of its highways network', the council says it will be changing the way it delivers highway maintenance services.
The county council's preferred option for the delivery of the operational highway maintenance services is a council-owned 'Teckal' company. It will also appoint a single consultant for the provision of the professional service requirements.
Together these contracts are currently worth in the region of £50m a year.
'It's a model which would allow us greater control and flexibility over our highways service delivery, while removing the contractual constraints that exist with the current arrangements,' said Cllr Don Mackenzie, executive member for access.
'Through more direct accountability for the works on the ground we could deliver a "right first time" service with the customer continuing to be at the heart of everything that we do.'
If the proposed changes are agreed, eligible staff currently employed by Ringway would be subject to a Transfer of Undertakings (Protection of Employment) regulations (TUPE) transfer to the new company.
TUPE would also apply to staff employed by WSP should a new consultant be appointed for the delivery of the professional services.
This story first appeared on localgov.co.uk.