National Highways' monitor will have an increased focus on environmental issues this year as it assesses whether the strategic roads operator is turning its ambitions into reality.
The Office of Rail and Road (ORR) will also be looking carefully at National Highways' efficiency savings following recent cuts to its funding for the road investment strategy period (RIS 2 2020-2025).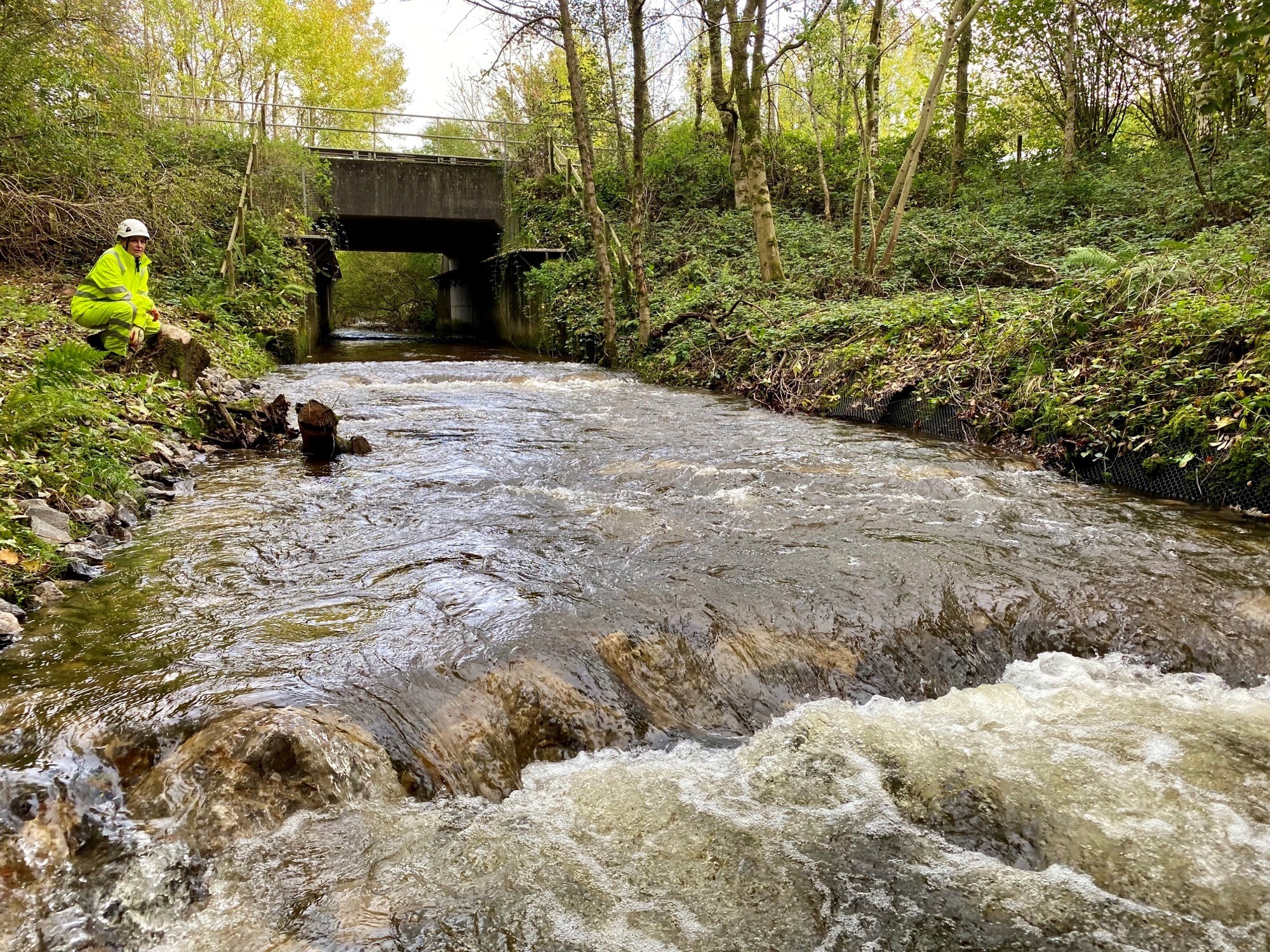 National Highways working on biodiversity at Kirk Beck on the A595
Feras Alshaker, the ORR's director of planning and performance has suggested that there will be an increased focus on biodiversity this year.
He also argued that wider environmental issues will have technological as well as social solutions.
'One thing we will be doing this year is looking very closely at National Highways' plan for delivering on its biodiversity obligations,' he said.
'Our role is to make sure that National Highways has a plan to deliver environmental outcomes, particularly around biodiversity for example, and how is it going to deliver that. Is it a mix of maintenance and some of these capital programmes? We will assess the deliverability of that.
'For some of that, I am sure, National Highways will be looking at technological innovation and a lot of efficiency is driven by changing techniques to construction and changing the way you go about doing work and that can be technologically driven as well as human factors.'
Mr Alshaker suggested that the ORR would undertake independent assessments of National Highways' work in this area.
The recent Spending Review revealed that National Highways would have a budget cut of £3.4bn in this roads period, funding which the Department for Transport suggested would be moved into RIS 3 (2025-2030).
Following the news, Mr Alshaker told Highways that the shift of cash would not impact ORR's scrutiny but could make it harder for National Highways to achieve efficiency savings.
'We set out in the efficiency monitoring manual how we are going to measure efficiency at the start of the roads period. We follow those principles. As these changes go through the portfolio we'll be undertaking an assessment.
'We have had said in our assessment this year that National Highways needs to provide better evidence of efficiencies. I don't think necessarily that moving money out is a barrier to assessing efficiency it may be a barrier to achieving the same percentages of efficiency but we have to go through that process with National Highways and make our own independent assessment.'