Scotland's local authority transport chiefs have expressed frustration at the slow pace of change over the country's governance arrangements.
Speaking at Traffex Road Expo Scotland, Gordon Mackay, chair of the Society of Chief Officers of Transportation in Scotland (SCOTS), made clear that in his view the key issue for Scottish local roads authorities was the need to streamline the system.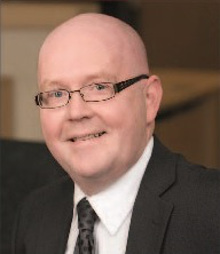 He described a 'fragmented transport delivery landscape' of '32 local authorities, which are struggling in terms of professional capacity, one national agency, seven regional transport partnerships and four operating companies', and the impact of austerity – 'cuts, cuts and more cuts'.
Having run through numerous attempts over the years to change Scotland's governance arrangements, Mr Mackay asked of the current situation: 'Is that really lean, mean and fit for the future?'
'There is a clear consensus for change in the transport sector,' he said.
'We still achieve great things nationally but the current arrangements are not sustainable. Local authorities are responsible for 91% of the road network and continue to be starved of essential resources, and the situation continues to worsen. More concerningly, we increasingly lack the necessary numbers of professionals with the necessary skills.'
Mr Mackay, who is head of roads and transportation services at South Lanarkshire Council, added: 'I think the way the transport network is going to be used in the future is going to change dramatically and transport governance must be in a structure capable of seizing these opportunities. No one – and I mean no one – can look at the opportunities ahead and decide that this is best addressed via the current governance arrangements.'
'The message to our politicians both national and local is: we need change now; we need change to seize the opportunities ahead. It's time for a demonstration of the political vision and ambition to meet the needs of this great country.'