A key industry body has dismissed the Government's announcement of a 'first-of-its-kind audit into the mapping of potholes in England' as a distraction from the task of maintaining the local road network.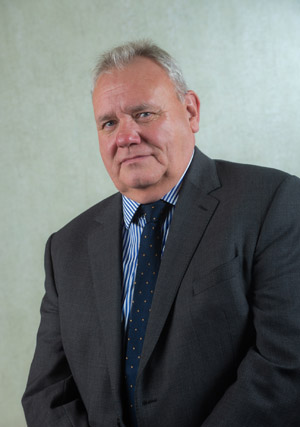 Last week, the Department for Transport said it would work with highway data and mapping company Gaist alongside businesses such as Deliveroo, Uber, Tesco and Ocado, and local highway authorities to identify 'pothole hot-spots'.
It said this would 'better target improvements so that roads are in top condition as people return to work and school', but did not announce any new funding for repairs or set out any mechanism for targeting areas with roads in poor condition.
Responding to the announcement, Rick Green, chair of the Asphalt Industry Alliance (pictured), said: 'The Government's announcement to carry out a road audit to map the location of the country's potholes will certainly highlight the scale of the problem.
'Identifying millions of potholes, however, is not really the problem. As our Annual Local Authority Road Maintenance (ALARM) survey illustrates, the issue is long-term underfunding and the resulting £11bn road repairs backlog in England and Wales.'
He added: 'Properly funding authorities to maintain local roads would help stop potholes forming in the first place and should be the priority.'
The news comes after previous schemes to map the quality of maintenance on the country's road network, including one carried out last year, the results of which have yet to be released by the DfT.