Thirty-eight construction workers were killed in the last year, more than a quarter of all fatal industrial injuries.
A further 15 workers in the transportation and storage sector lost their lives during 2017/18, according to the latest RIDDOR statistics published by the Health and Safety Executive (HSE).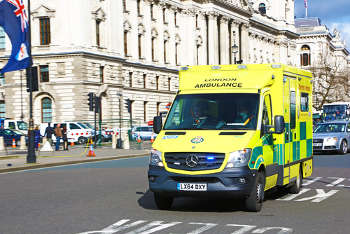 The total of 38 fatalities for the construction sector is one fewer than the 2013/14-2017/18 average, suggesting that little progress has been made on worker safety in the sector.
The HSE added that while the rate of fatal injury in construction (calculated in deaths per 100,000 workers) is around four times as high as the average rate across all industries, it is considerably less than the rate in either agriculture or waste and recycling, despite accounting for a greater number of cases than these sectors.
A total of 144 workers were killed across all industries during the year, with 29 people losing their lives in the agricultural sector, 15 in manufacturing, 12 in waste and 35 in other sectors.
Across all sectors 35 'fatal accidents' saw people killed in falls from a height, 26 were hit by a moving vehicle, 23 struck by a moving object, 16 trapped by something moving or overturning, and 13 from contact with machinery.
The HSE said that although the overall total of 144 fatalities represents an increase of 9 from 2016/17 figures, it is possible that this can be explained by natural variation, adding that in statistical terms the number of fatalities has remained broadly level in recent years.
The average annual number of workers killed at work over the five years 2013/14-2017/18 is 141.
In addition, the HSE said that the number of fatal injuries in 2017/18 for each of the main industry sectors is broadly in line with the annual average over the last five years.